Best International Winter Running Destinations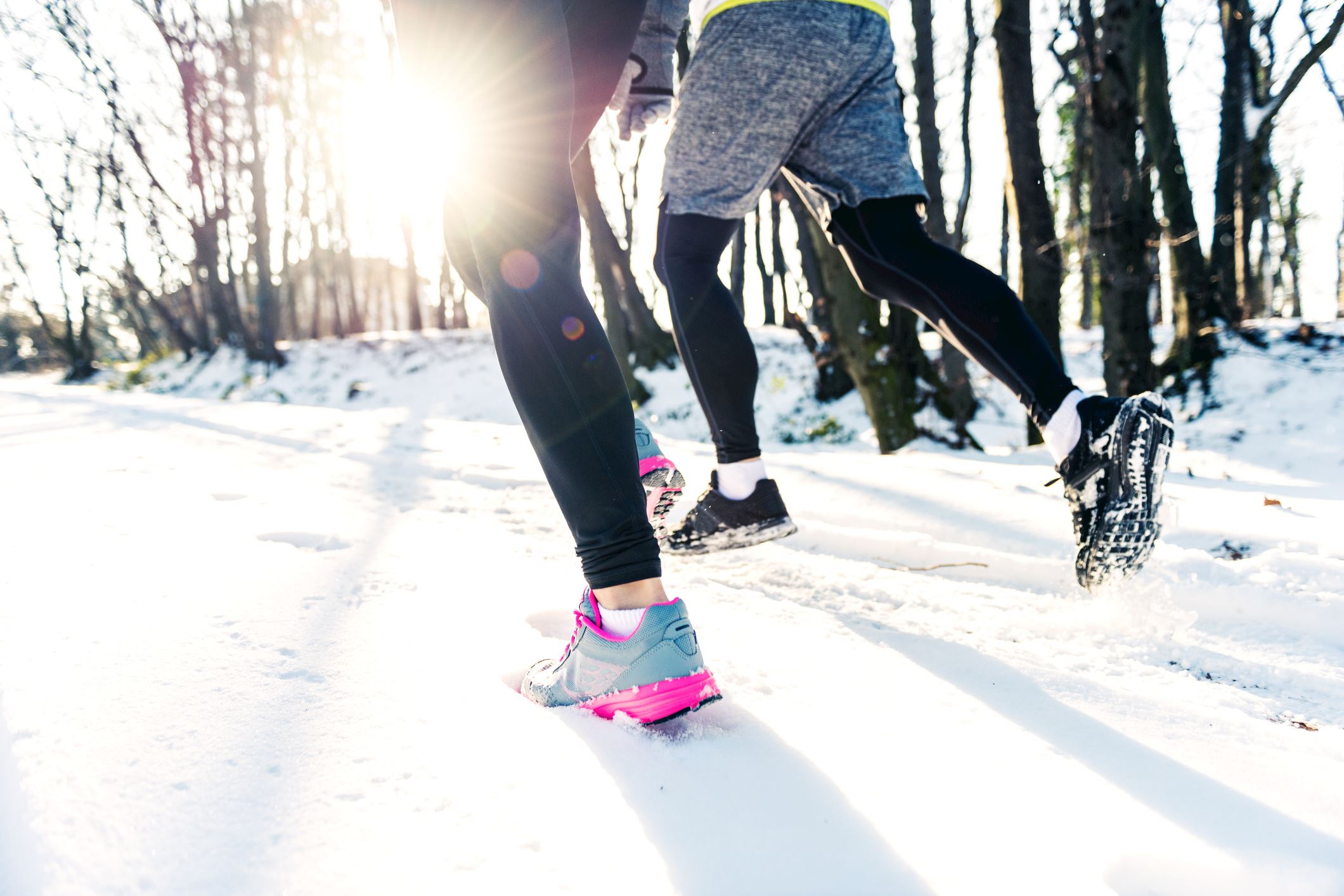 There are two types of runners: those who like running in the cold and those who don't. The winter, in particular, leaves us with decreased daylight and colder days, so it is no wonder a majority of people become less motivated to run outside. However, running races hold no seasonal discrimination. In fact, destination runs can occasionally offer a change in climate so the idea of combining a race and a vacation, or a "race-cation", isn't such a bad idea. So, instead of hiding away inside for the winter months until the cold weather is finished, we at World's Marathons provide you with a list of some of the best winter running destinations, both cold and warm throughout the world, to keep you motivated to run and train during the winter.
Let's clarify the details of a winter race. Although cold weather can begin in November, for those of us in the Northern Hemisphere winter officially starts the 22nd of December and goes through until the 20th of March, whereas the seasons are opposite in countries that rest in the Southern Hemisphere. Because of contrasting seasons, depending on where you are in the world, you have the ability to find a race in non-cold climates helping to reduce the fear of a cold, winter race. Yet, some of us are brave enough to withstand the freezing temps and find our paces hold better while also giving us an excuse to buy multiple layers of state of the art warm running wear. 
We have chosen 20 winter races for you and have divvied them up into lists: 1) early December races, 2) warm races, 3) cold races, and 4) the ideal running race temperature destinations. No matter what type of runner you are, you have a destination and a climate that is right for you. 
Early December Races
Here are some early December race destinations if you are already looking to get a warmer-climate fix as soon as possible.
1. Marathon Comar de Tunis – Carthage 
Tunis, Tunisia
1 December, 2019
Average temps: 17C/63F
In it's 34th edition, the Marathon Comar de Tunis offers over 2500 athletes a picturesque course, while the marathon also plays host to the Tunisian championships. 
Negril, Jamaica
8 December, 2019
Average temps: 28C/83F
This international marathon, half marathon and 10km event keeps runners entertained with ongoing Reggae music throughout the course and an epic finish line beach party bash.
Pisa, Italy
15 December, 2019
Average temps: 12C/54F
Besides having ideal running temperatures, the Cetilar Pisa Marathon and Half Marathon bring you along the seaside and, of course, past the monumental Leaning Tower of Pisa.
4. Thailand International Half Marathon 
Bangkok, Thailand
15 December, 2019
Average temps: 32C/89F
The Thailand International Half Marathon, 10km, and 5km event hosts athletes from over 45 different nations while promoting exercise and sport within Thailand.
Malaga, Spain
15 December, 2019
Average temps: 17C/63F
This IAAF Bronze Label race takes you next to the Alboran sea and through streets  of Malaga, Spain in either the full or half marathon distance.
Warm Winter Race Destinations
If you prefer warm weather, look no further. Many of these locations rarely fall below 16C/60F.
6. Sea of Galilee Tiberias Marathon
Tiberias, Isreal
3 January, 2020
Average temps: 16C/60F
The Tiberias Marathon takes you along the beautiful beach-lined coasts of the Sea of Galilee with options for the full, half marathon, or 10km events.
Funchal, Portugal
19 January, 2020
Average temps: 18C/64F
Located on Madeira Island, the Funchal Marathon also hosts the full marathon, half marathon, and mini-marathon distances.
Nassau, Bahamas
19 January, 2020
Average temps: 26C/78F
Noted as a flat, fast course, the Marathon Bahamas covers many fantastic miles of Atlantic Ocean views in both the half and full marathon distances.
9. Yoma Yangon International Marathon
Yangon, Myanmar
19 January, 2020
Average temps: 31C/88F
The largest running event in Myanmar offers you a 10.5km, half marathon, or full marathon race, which weaves you into and out of the old and new towns of Yangon.
10. International Marathon of Marrakech
Marrakesh, Morocco
26 January, 2020
Average temps: 19C/66F
With over 8000 runners from all over the world, the half or full marathon takes you along a fast, palm-tree-lined course. 
Ile-Ife, Nigeria
2 February, 2020
Average temps: 36C/96F
A fairly new marathon in its 3rd year, the Ile-Ife Heritage Marathon takes you through the historic town of Ife, where the Yoruba people believe their civilization began. 
Ein Bokek, Isreal
7 February, 2020
Average temps: 23C/73F
You can challenge yourself with a half marathon, full marathon, or ultra-marathon of 50km by running on the lowest point on Earth on a flat, fast course next to the Dead Sea.
Cancun, Mexico
8 March, 2020
Average temps: 29C/84F
Celebrate International Women's Day while running the Cancun Half Marathon, or your choice of 5km or 10km race. 
Pafos, Cyprus
15 March, 2020
Average temps: 18C/64F
Enjoy views of the Mediterranean Sea and the hospitality of the Cypriot people while participating in the 10km, half marathon, or full marathon race.  
Barcelona, Spain
15 March, 2020
Average temps: 17C/62F
Explore one of the most beautiful European cities while racing past the amazing landmarks that Barcelona has to offer. 
Cold Winter Race Destinations
For those who fear no cold and want to brave the freezing extremes, these races are for you.
Tromso, Norway
4 January, 2020
Average temps: -1C/30F
Tromso is known for being a party city and this transfers over to its midnight-sun race by offering a torch-lit half marathon course with options for also a 5km and 10km distance.        
17. Siberian Ice Half Marathon
Omsk, Russia
7 January, 2020
Average temps: -13C/8F
Known for being the only major long-distance race held in Russia during the winter, the Siberian Ice Half Marathon, 10.5km, 3km race will bring out only those who can brave the extreme winter conditions.
Ideal Temperature Winter Race Destinations

 



If you are looking for a destination that provides you with suggested ideal marathon temps of about 9-15C/49-59F, check out these winter race destinations. 
18. Split Marathon
Split, Croatia
23 February, 2020
Average temps: 11C/52F
A family featured event which includes this year's inaugural full marathon & marathon relay, and more commonly known half marathon, 5km, and kids mile, the Split Marathon will provide you with a  beautiful Mediterranean atmosphere. 
19. Harmonie Mutuelle Semi-Marathon de Paris
Paris, France
1 March, 2020
Average temps: 13C/55F
This growing half marathon is popular amongst locals and tourists alike with over 40,000 participants who weave their way through the Bois de Vincennes park and through Paris proper. 
With 20 fantastic winter race options, you should be able to find the right opportunity for you. Are you inspired now to ignore the cold winter months and properly plan or add to your winter race bucket-list? Head over to our Instagram or Facebook page to let us know which winter race you will run!