Unique opportunity to experience the 2019 World Cross Country Championships in Denmark on-site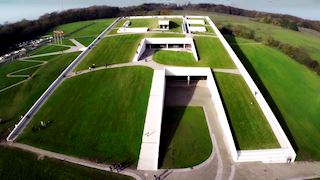 "If you look at the course profile we have a cumulative elevation gain of 340 metres which is almost half of what is required for a European Championships in mountain running. For us it didn't really make sense to have a very flat and fast course because that's just repetition of what we see on the track. So if we wanted to let the sun shine on other kinds of runners and to help create new stars then we needed a course that would reward people with a different skill set." – Jacob Larsen, Competition Director and CEO of The Danish Athletics Federation talks about the IAAF/Mikkeller World Cross Country Championships 2019 
The event has a quite strict schedule in order to cope with the various events. The day starts out at 9AM with the National Youth Cross Country Relays Championships and then continue throughout the day. At 1PM the Women's 10K is set to take of following the Men's 10K at 2PM. All competitions up until the end of the men's race are official races. At 3PM the start of the mass races are scheduled to take off; 2K, 4x2K, 4/8/12K cross & trail.
What is required to participate in the actual World Championships?
MEN: Within the last 12 months, you must have run an official 10K race in less than 33 minutes 
WOMEN: Within the last 12 months, you must have run an official 10K race in less than 37 minutes 
If you do not manage your cut-off times, you will be taken out of the race. For men, the cut-off time is 4.00 minutes, while for women it is set at 4.30 minutes.
How have you planned the event to offer participants a special experience?
Rough. Tough. Spectacular. The Cross course is a 2K loop that aims to include everything that one could crave when attending a cross race. From a mix of grass, mud pit, water splash, trail and challenge zones. The course has everything. This includes going over the grassy roof of the Moesgaard Museum as well as running through a giant fan zone tent. The special experience in itself is the opportunity to partake in a world cup setup and for the first time ever, mass participants are able to try their luck on the exact same course.
What do you recommend visitors to do in Aarhus and the surrounding areas? 
The surrounding area of Moesgaard Museum (which in fact is a Viking Museum) offers in itself a spectacular scenery and worthwhile of a stroll or two. And by being in the outskirts of Aarhus, the city itself also has a lot to offers including an impressive harbor front, ARoS Aarhus Art Museum and Tivoli Friheden which is an amusement/theme park.
Which runners do you expect to attend the race? 
Emphasis is on amateur runners who want to test their abilities on official WCX grounds. But whether they want to walk the entire course or make one long sprint is completely up to the individual. We provide the frame and participants decide for themselves what their intentions might be. But with the equipment available and with the World Cup scheduled before the mass race, participants are also able to test themselves accordingly. It is an opportunity like no other before and that is what should attracts people. For the official 10K race men and woman we are getting a lot of international participants. The mass races are still untested products and up until now the majority of the participants are of Danish origin.