Best YouTube Channels For Runners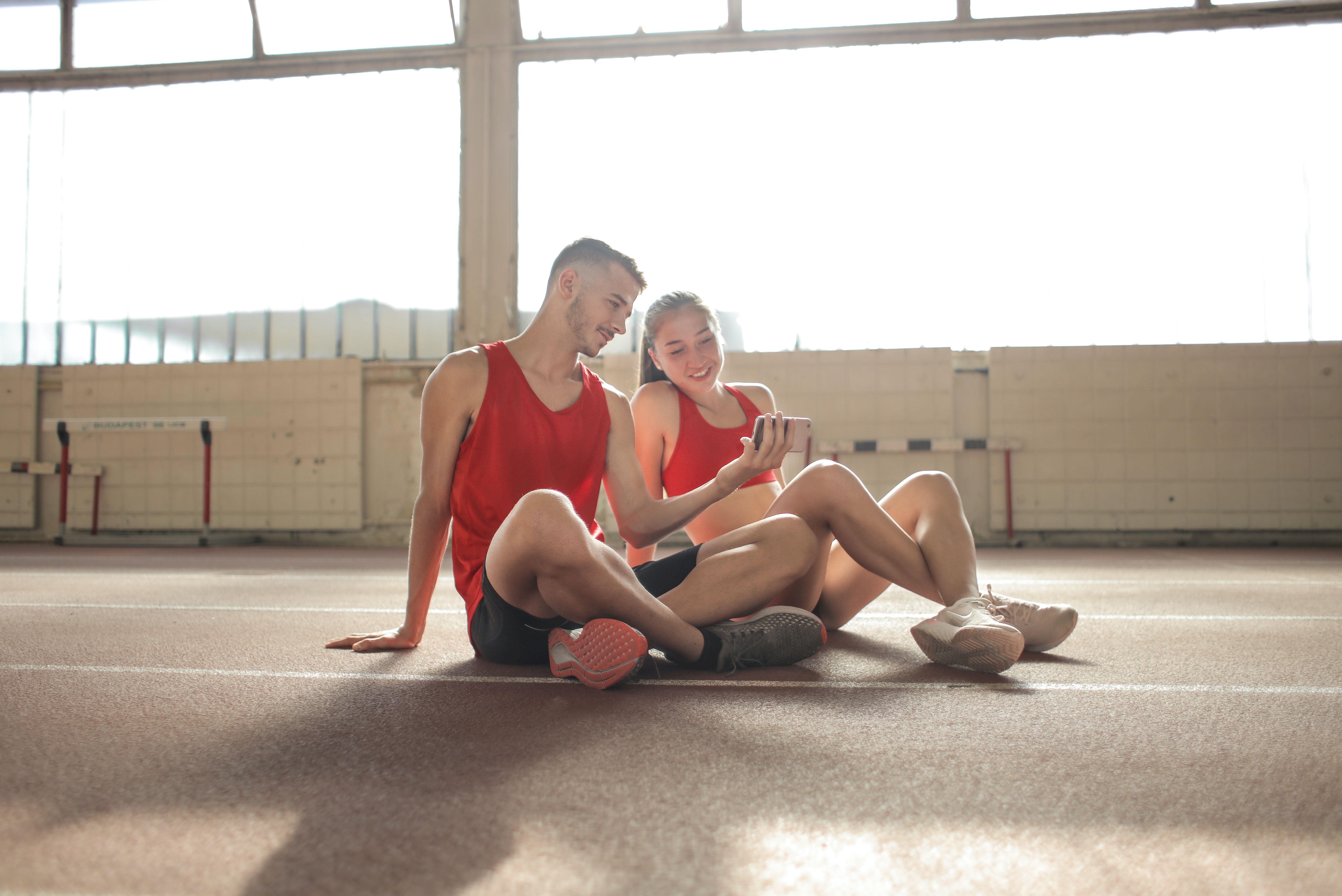 Running is a relatively easy enough sport to engage in as you just need a pair of trainers and to put one foot in front of the other once you step out the door. However, training to get better, faster, and stronger in the sport may be more challenging without the right coaching and advice. Luckily, we live in a world where YouTube exists and with one click of the computer or smartphone, we can be transported immediately to the experts in the field who can provide you with an abundance of information to improve performance and efficiency in your running game. However, with so much material out there it can be overwhelming on how to find quality advice. We have researched for you and have found the best YouTube channels for runners.
YouTube is a great outlet to find professionals in the sport who can provide practical running tips as well as advice on other topics like health and nutrition. Because running is not one dimensional, we have broken down the best YouTube channels for runners and put them into specialized categories. 
Overall Tips and Tricks for Performance:
Olympian and American athlete Carrie Tollefson hosts a weekly show about all things running and fitness featuring episodes on training tips, interviews with athletes and running experts, and highlights from races and top events.
Harry Jones is an elite runner, running coach, and vegan athlete who also graduated with a degree in Sports Biomedicine and Nutrition. On YouTube, he documents his adventures in racing around the world and also provides 20 years of running experience. Officially a professional runner since 2019, he shares tips on running from racing on the track to running ultras.
The Performance Lab of California is a group that focuses on proper movement mechanics to help athletes and individuals function more efficiently to stay healthy and avoid injury in all sports. Providing in-depth movement and video analysis, they demonstrate how our body mechanics should work to produce appropriate quality of movement on jumping, throwing, sprinting, etc. 
Elite ultra-runner Sandi Nypaver and partner in both work and life with Sage Canaday of SageRunning.com and Vo2max Productions (see below), is a coach helping other runners to find quality data and science based knowledge to help improve running form and reduce injury.


Based out of the U.K., the team at The Running Channel aims to provide great content to those who love to run, no matter your ability or experience. Made by runners for runners, The Running Channel has content featuring guest speakers by pro-runners, how-to guides, and a variety of training tips.
The team at The Run Experience who is based out of San Fransisco, California presents to runners who run anywhere from 5k to the marathon distance on how-to videos, health tips, exercise demonstrations, and nutrition advice to help you run faster, longer, and with fewer injuries. 
Hosted by American professional long-distance runner and ultra-marathoner, Sage Canaday, he provides weekly running tips and run technique videos as well as information on nutrition, injury prevention, and training advice for runners and his 180k subscribers. 
Cross-Training for Runners:
A former professional dancer, Jacquelyn Umof is an advocate for self-love of the body, mind, and soul. As a Barre, Yoga, and Pilates expert she hosts plenty of live YoutTube routines to help tone your body and at the end of the class feel more flexible. 
As a worldwide brand, adidas Runtastic has teamed with fitness coach Lunden Souza to provide you with weekly videos to motivate and help you with your journey on getting fit and active. Each video provides easy-to-follow training exercises as well as basic health and wellness information.
Female focused, this YouTube channel provides well-rounded health content for all women and particularly for those who are post-partum and/or coming back to fitness after pregnancy with an emphasis on pelvic floor education. 
Karen Dubs, a runner out of Baltimore, Maryland, suffered from Lyme disease and Hashimoto's thyroiditis. Wanting to reduce stress and chronic pain, she became a yogi and health coach who shares short, effective yoga videos that help runners and athletes increase their flexibility and improve recovery. 
POPSUGAR Fitness offers free at-home workouts, varying in length and intensity, from celebrity and top trainers. Their mission is to provide videos on healthy living, weight loss, and stress relief. Classes cover the most recent "buzz" workouts in addition to classic staples like HIIT and Tabata. 
Adriene Mishler is an actress, writer, and international YouTube sensation from Austin, Texas. Her YouTube channel Yoga with Adriene has almost 8 million subscribers. She offers free yoga videos, welcoming everyone from all levels, genders, and bodies. The classes vary in energy and intensity to match your mood and ability and to help develop your home yoga practice.


Gear Reviews:
Ethan Newberry creates great gear review content for all things related to fitness. He also has an entertaining podcast called Ginger Runner LIVE where he chats with other endurance athletes about racing, training, and beer. 
Jamison Michael, also known as Jami, specializes in quirky, casual, and helpful running shoe reviews. He covers all things on running shoes from what works to new trends and whether the hype is all that or not.
Inspirational and Running Lifestyle:
Billy Yang is an independent film producer, videographer, storyteller, and passionate ultra-runner. He has been creating films about running since 2008 documenting elite athletes and races in an eye-capturing format. 
From Australis, Dan is down to earth ultra-runner and vlogger. He creates visually appealing and thought-provoking videos telling about his life and stories in ultra-running, which has attracted over 1.3 million views so far.  
Runner's World is the world's leading running magazine. Bringing their paper and digital content to the YouTube platform, their mission is to inform, advise, and motivate runners of all ages and abilities on all-running related topics