Selecting the right marathon apparel and gears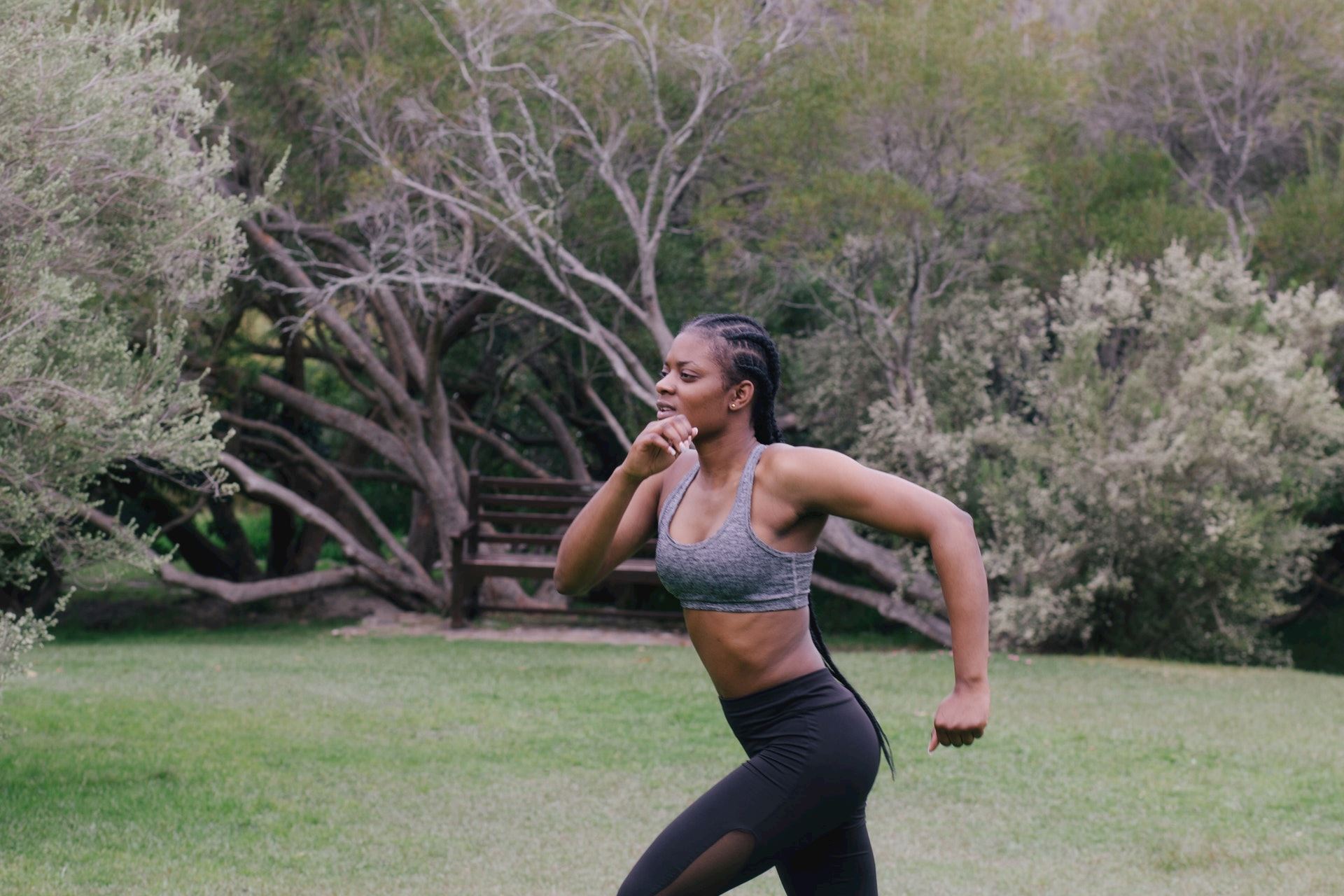 If you are heading out on the trail, the same holds true for running then everything else in life, have a plan. There is nothing that can squelch the pleasure of putting feet to pavement more than getting half way in the run and having an outfit malfunction, or not being prepared for something that comes your way. There are certain things that you can plan for, and then there are those you can't. Runners are tough by personality characteristics, but sometimes mother nature can be pretty tough too. Before you head out for a long run, make sure that you have the essentials to make it a good one. Running is supposed to be about clearing the mind and finding tranquility, there is no tranquility in finding yourself unprepared. As any good outdoors person knows the weather doesn't always adhere to what we want. There are times when you can leave the house and it can be sunny without a cloud in the sky, but if you are gone a long time, the chance for change is always looming in the air, literally. Having the right gear can prevent you from misery, injury, chaffing and blistering, and above all from dehydrating. Thanks to other runners who have come before us, there are a whole line of products that make those runner's highs that much higher. These are the things that are recommended to make your run that much more pleasurable:
Compression socks
I know, I know, it seems like just another gimmick, but the people who strap on these compression socks increase their energy, prevent soreness and injury in the calf muscles, and swear that they make them go longer, run harder, and recover faster. Compression socks work by gently applying force to the calf muscles and increasing the blood flow from the extremities to the heart. They also aid by protecting the muscles and keeping them strong with gentle force. If you are someone who is prone to calf or lower leg injuries, these are ideal. Even if you have never had a problem before, they are worth the extra get up and go that they afford you. You may not look all that cool, but you will be much cooler when your competitor catches a look of you from behind once you pass them. They come in all sorts of colors and lengths for either full coverage, or just ankle.
GPS finders
You never have to worry about getting lost when you buy a GPS tracker. Garmin has come out with a full line of watches that are completely sports specific, and keep track of your runs, your distances and where you have been. If you want to see what type of progress you have made, all you have to do is scroll through your previous runs. If you want to know how fast you are going, it will track the time with the mileage run. Lightweight, it won't interfere with your running, and you are able to track how many calories you have burned according to your age and weight. It keeps your pace, your personal records and your average speed according to laps. Most of them have a rechargeable battery and you can interface them with your computer or mobile devices online to do all sorts of amazing things with the data that it collects. At under $150 dollars, this is one of the best ways to keep on track, set goals, and boost your desire to get back on the trail and conquer new land.
Drymax socks
The reason why you start to get blisters after a long run is the combination of your heels rubbing up against the shoe, and moisture from your sweat that accumulates on the surface of your skin. Drymax socks take care of your feet on both fronts. Saving you from blisters, they fit like a glove and keep your feet "bone dry".
R-Gear Soften Your Step Gel Heel Pad
If you are someone who suffers from the hard pounding on the pavement, these heel pads do a miraculous job of working as a buffer and absorbing the pressure of the heel strike. They are perfect for any type of arches, and they fit comfortably into your shoes. If you are training for a marathon, or are just a long distance runner, they can get you back out on the road quicker. Heel damage can be one of the biggest reasons why runners have to suffer through a period of time out.
R- Gear Safe from Chafe balm
Ahhhh… what did we all do before this miracle in a stick? This balm saves you from the chafe that you can get in between your thighs, up against your running bra lines, just about anywhere where something rubs. It also works great for your feet to prevent heel or ankle blisters. Unlike the old formulas, it doesn't leave any nasty residue, it is completely mess-free and it also contains Aloe Vera and Vitamin E to keep skin smooth and soft. Instead of hoping callouses will eventually form, head up the damage with this amazing balm.
Hydration Vest
The Nathan brand has a whole line of hydration vests that you can strap on and never worry about getting dehydrated, even if you get stranded. This vest fits tight and snug so that you can run with it with ease. Lightweight, it is also made from a breathable material that doesn't make you hotter in some places, or cause you irritation. A flask is included with reflective trim and pockets to keep your essentials. The reason why it is ideal is because if you are going to really hit the trail, you are able to take everything you need securely without things bouncing around or distracting you. A runner's mind has to be focused, and if you have things clanging around, it takes away from the pleasure of the solitude of running. This vest is the best to go for long periods of time, store your stuff, and not have all the additional hassle.
Electrolyte pills
If you are going for long distances, or training for a marathon, nothing can put a halt to training quicker than dehydration. Most runners don't even know that they are dehydrated, they just experience the symptoms such as fatigue, muscle cramps, and light headedness. These electrolyte pills will keep you running longer and make sure that you don't succumb to electrolyte imbalance which can be very dangerous, especially if you are out for long periods of time. Normally by the time you even notice you are thirsty, you are already dehydrated.
Nip Guards
No one really wants to talk about it, but thank goodness someone finally addressed the issue. There is nothing more painful than nipple chaffing. These little guards come in bulk and are excellent to prevent the nipples from chaffing no matter what type of running gear you are wearing. It is perfect for both men and women, and can be worn even when wet. Perfect for the serious marathon runner, or the triathlete, these will save you from a night full of pain and a couple days worth of recovery time.
Hydration holders
There are many different lines of hydration holders that can be worn as a belt around the waist. They can save those who hit the trail from dehydration, or having to stop to rehydrate. The belts come with all sorts of additional features, according to what you need. The R-Gear line is one that has the most customization for bottle holder size, and other features. They also come in armband form, for those who are opposed to wearing things around their waste. It is important to wear these when you are training for a marathon, not just for the marathon, they do have things about them that you have to get used to. With so many new advancements in materials and other running gear you can really get caught up. The thing to be most cognizant about is that less is more. Running is about getting out and away, make sure that you have all the things that aid you, but stay away from the things that distract. Don't believe the hype, or overspend on gadgets. In the end, it is all about you and the open road, the conveniences are nice, and so are the things that solve a runner's biggest problem.