SOLO, DOUBLE OR TRIPLE DISTANCES AT THE GHENT MARATHON 28TH OF OCTOBER 2018.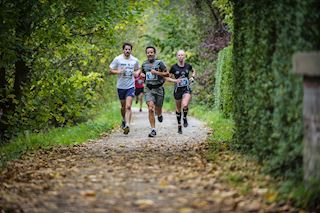 Run, party or support the thousand runners who will be crossing your street on Sunday the 28th of October 2018 during the Ghent Marathon and make it even greater by inviting your neighbours in your street to join the party. The Pauwels Consulting Ghent Marathon will become one big neighbourhood party on Sunday the 28th of October 2018!
Due to the great interest to run more then a marathon distance on one day, the Ghent Marathon offers you with pleasure this opportunity to make it a double or triple hit and to offer you the best service to succeed in your ultra-running goal.

We also aim to offer you a special ranking for the fastest ultra-runners for the double or triple distance (M/W).
Extra service for the ultra-runners: our organisation will offer you
Special ranking list with stage time and prices
Extra ultra-Finish T-shirt
Extra ultra-Finish medal
Exclusive entrance to the recovery zone for ultra-runners with food & drinks, relax zone
Free massage offer
Free exceptional package from our sponsors with Etixx, JAZZ Apple, Cécémel, Magnesium Biocure, etc.
Register yourself online www.ghentmarathon.be for the double or triple ultra-distance, and we will register your name on the special list of ultra-runners.
The Ghent Marathon will be an extra special day for all runners.
Welcome and good luck with the preparations.
Team Ghent Marathon