The Rock'n'Roll Marathon series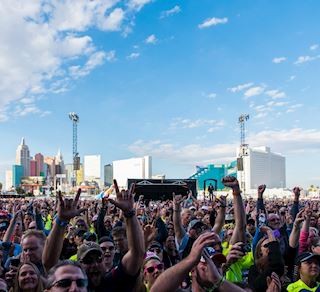 Taking The World By Storm - A Great Race, A Great Cause
The world of marathons changed dramatically in 1998. It was the year the Rock n Roll Marathon came into existence. Since then, it has grown to be more than just an event, it is a phenomenon, reaching across the United States and being held in over 30 cities. An annual event, people from around the globe flock to major cities to run in this infamous combination of travel, running and entertainment. More than just a race, it is a tour that excites spectators and athletes alike. Events range from 5ks to half marathons to marathons, with awards granted for the Remix Challenge Medal to other Heavy Medal wins.
Run to the beats 
Sponsored by some of the biggest corporations from around the world, the Rock n Roll experience is one that you can enjoy for entertainment purposes, or you can run for a cause. Challenging yourself among other athletes, the marathon unites people from all ends of the earth to enjoy competition, and to celebrate in something that is more spectacular than anything that has come before. Like no other race event, it is no surprise that it has quickly become the most anticipated, and participated in, marathon in America. A simple idea to combine racing with bands, since it began, it is responsible for raising over $310 million dollars for charities of runner's choice.
Not just races, there are health and fitness exhibits with a concert to top it all off. Music greats like Macklemore & Ryan Lewis, Goo Goo Dolls, Pitfall, Flo-Rida, Lady Antebellum, Train and the American Rejects are just some of the acts gracing the race main stage. New to the circuit is the Remix Challenge where runners can challenge themselves in over 11 locales to a two-day event and multiple cities.
In recent years, the Rock'n'roll way of running has also spread to Europe, with new races in Lisabon, Liverpool and Madrid.
Tracy Sundlun - Mr Marathon himself
Partnering in the Rock n Roll Marathon is St. Jude Children's Research Hospital, an amazing cause to run for. Serving children with cancer, they provide care at no cost to families. Co-founder Tracy Sundlun was i 2015 inducted into the Running Hall of Fame. Long time runner athlete, coach, fan and supporter, he is famed as the youngest Olympic running coach responsible for the training of over 100 elite athletes in the 1972 Olympics. Never missing a race, you can find him circling the event watching in awe as his dream has been turned into reality.
Sunlund is not only a runner; he has over 40 years of experience with everything track and field. His company, Elite Racing, was the first corporation to see the need for more entertainment in marathon racing. Creating the Rock n Roll marathon series, he has been instrumental in changing the face of marathon running. Catering to athletes of all ages and levels, he has revolutionized racing, and made it something for people of all ages and nationalities to get excited about.
Wanna try it yourself? Why not check out these races
For lots of party - Rock 'n' Roll Las Vegas Marathon
For even more party - Rock 'n' Roll New Orleans Marathon