Essentials for Mountain Biking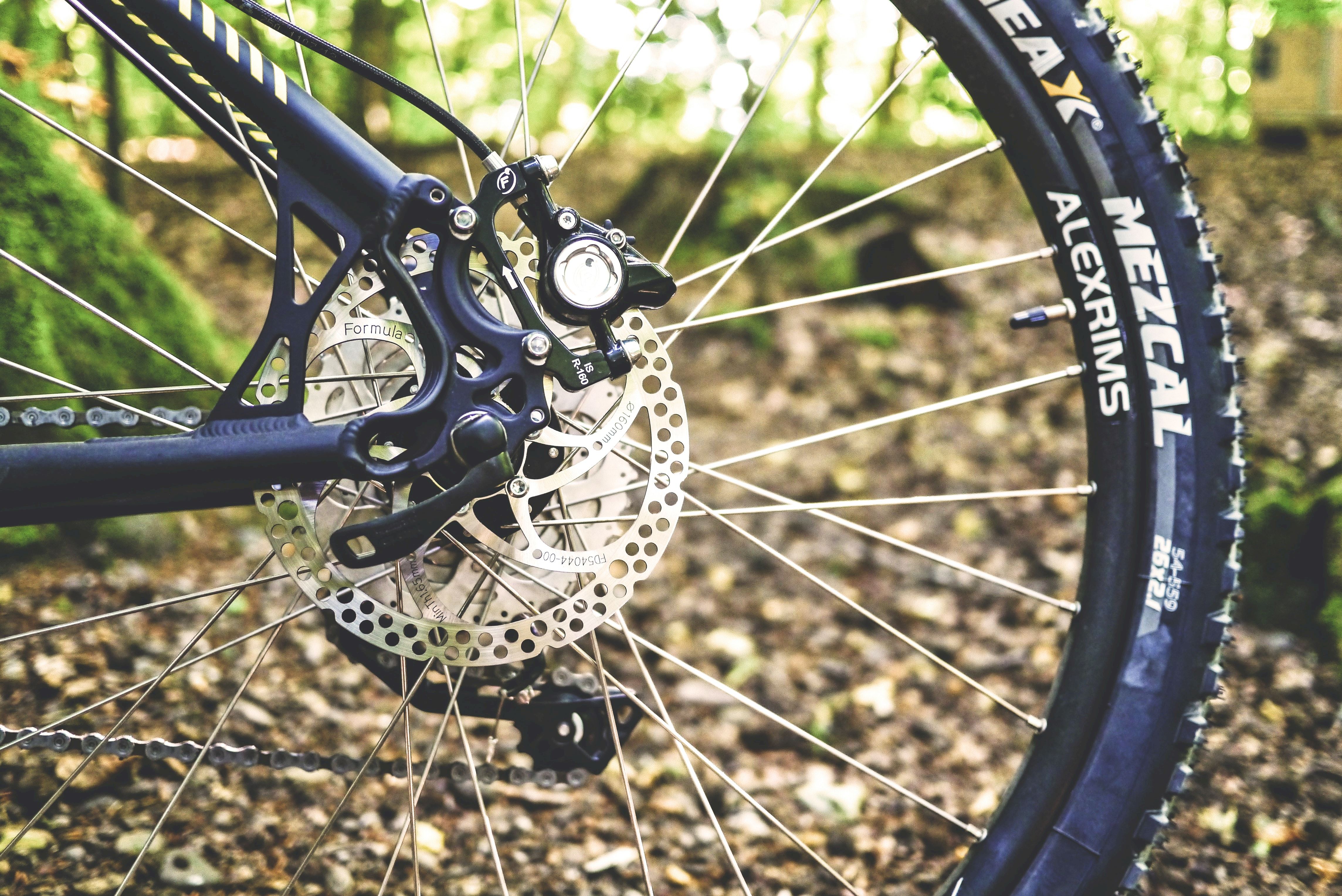 Aside from hiking and running, another way to explore and admire trails are with a mountain bike. While mountain biking is thrilling, it is often referred to as an extreme sport due to it carrying an element of risk. One way to reduce your risk is to make sure you prepare yourself by bringing with you the common essential items. With proper planning, you can enjoy your ride safely.
Mountain biking is a sport that usually, for safety reasons, is participated in with a group. However, in the off chance you venture further, farther, and faster by bike alone, it is entirely possible that something could go wrong that will typically require you to have to address the issue yourself or with a fellow rider without any professional assistance. One of the most important elements is to first pick the appropriate mountain bike for your level along with a well-fitted helmet. Then it is very crucial to learn how to do minor mechanical repairs on your bike like installing and patching a tube in a tire, lubricating or fixing a chain, or realigning a brake caliper all of which could save you in an emergency.
Whether you are a beginner or a more seasoned rider, here are 10 essential items you should bring with you in either a bike pouch or in a backpack to help you finish your ride safely:
For the Bike:
Patch Kit & Inner Tubes
A patch kit is a small item to carry but can be an effectively huge help in the case of punctured inner tubes. However, an unrepairable inner tube will ruin any ride. Therefore, it is essential to pack at least 1, if not 2, spare inner tubes which could save you or a fellow rider. Terrain that is full of rocks, debris, along with the impact could easily cause a puncture or tear and, unfortunately, a flat tire won't get you very far.
Tire Lever
A tire lever is a small plastic or steel tool, that may be stand-alone or part of a multi-tool set, to help remove the inner tube from the tire to be repaired or replaced quickly.  
Mini Pump
A fixed flat tire will do no-one any good if you can't pump it up. Therefore, carrying a lightweight mini pump will help to promptly inflate your tire and get you back to riding again.
Multi-tool
Aside from tire problems, your bike is also at risk for having a mechanical issue with its many screws, bolts, and fasteners. It is a good idea to then bring with you a multi-tool that is equipped with an array of different sized Allen keys, flathead and Philips screwdrivers, pliers, and/or wire cutters. 
Chain Lube
While cycling along rough terrain, you may also encounter a multitude of trail conditions from dry and dusty to wet and muddy that may wreak havoc on your bike chain. To help you shift gears or replace the chain easily if it happens to pop off, you will want it to be well lubricated which can be done by bringing a small bottle of chain lube. Additionally, it is helpful to bring a small rag to help clean the chain from grime before applying the lube.
For You:
Hydration & Nutrition
Mountain biking is a sport where you will be sure to sweat and burn a load of calories when you are pushing yourself up and down natural and rocky terrain for hours on end. Bringing a hydration system either in bottles on the frame or in a hydration bladder in your backpack along with gels, goos, or energy bars will help you maintain your peak performance. 
Packable Rain & Windproof Jacket
When dealing with unpredictable weather, it is best to err on the side of caution and be prepared for differing weather elements like a sudden downpour. A lightweight rain & windproof jacket could be a game-changer to help keep you warm on the mountain trails. 
Well Lit Lighting
In a worst-case scenario, a strong output head or bike lamp will be a useful tool if something on the bike broke or delayed finishing your ride well after sunset.
First Aid Kit
The potential for a fall, bump, bruise, or scrape is not an unusual occurrence when riding a mountain bike. Having quick access to a small first aid kit can assist in helping put you back together quickly just like your pierced inner tube with the patch kit. Aside from a kit with antibiotic ointment and wipes, pain pills, gauze, bandages, a pair of tweezers, along with lip balm, sunscreen, and insect repellent, all could send you back on your way in no time. 
Phone, ID, and Wallet
This should go without saying but having your cell phone, identification, and money on you are essentials that could mean life and death in a possible worst-case scenario. By preparing for the worst while hoping for the best, you will want to let people know where you are going, for how long, access to GPS if you get lost, and the ability to call emergency responders if a serious injury occurs. 
Now that you have familiarised yourself with how to prepare and bring the appropriate essentials for mountain biking, you can head out on thrilling adventures with protection. With experience, these items can be minimized or enhanced but having a comprehensive essentials list can mean all the difference by allowing you to ride with peace of mind. With this instilled confidence, you could start to transition your riding to racing. What are you waiting for? Sign up for the NEW mountain bike races and tours including Yeti Bike Race Nepal or the Tour of Kilimanjaro at Worlds Marathons today!
The Yeti Bike Race Nepal is set for September 2021 and will take you 240 kilometers along Annapurna Trail in the Himalayan Mountains. It also takes you along one of the highest passable traverses at 5416 meters above sea level. You can sign up here at Yeti Bike Race Nepal.
The Tour of Kilimanjaro in August 2021 will take you along 450 kilometers covering 6 stages amongst the majestic Mount Kilimanjaro in Tanzania. From passing through coffee fields to rain forests, and up 4000 meters to the crater, you will experience a breathtaking guided tour and upon completion, your race entry includes a 2-day safari in the Ngorongoro Crater National Park. You can sign up here at Tour of Kilimanjaro.