Common Fears Towards Your First Marathon and How to Defeat Them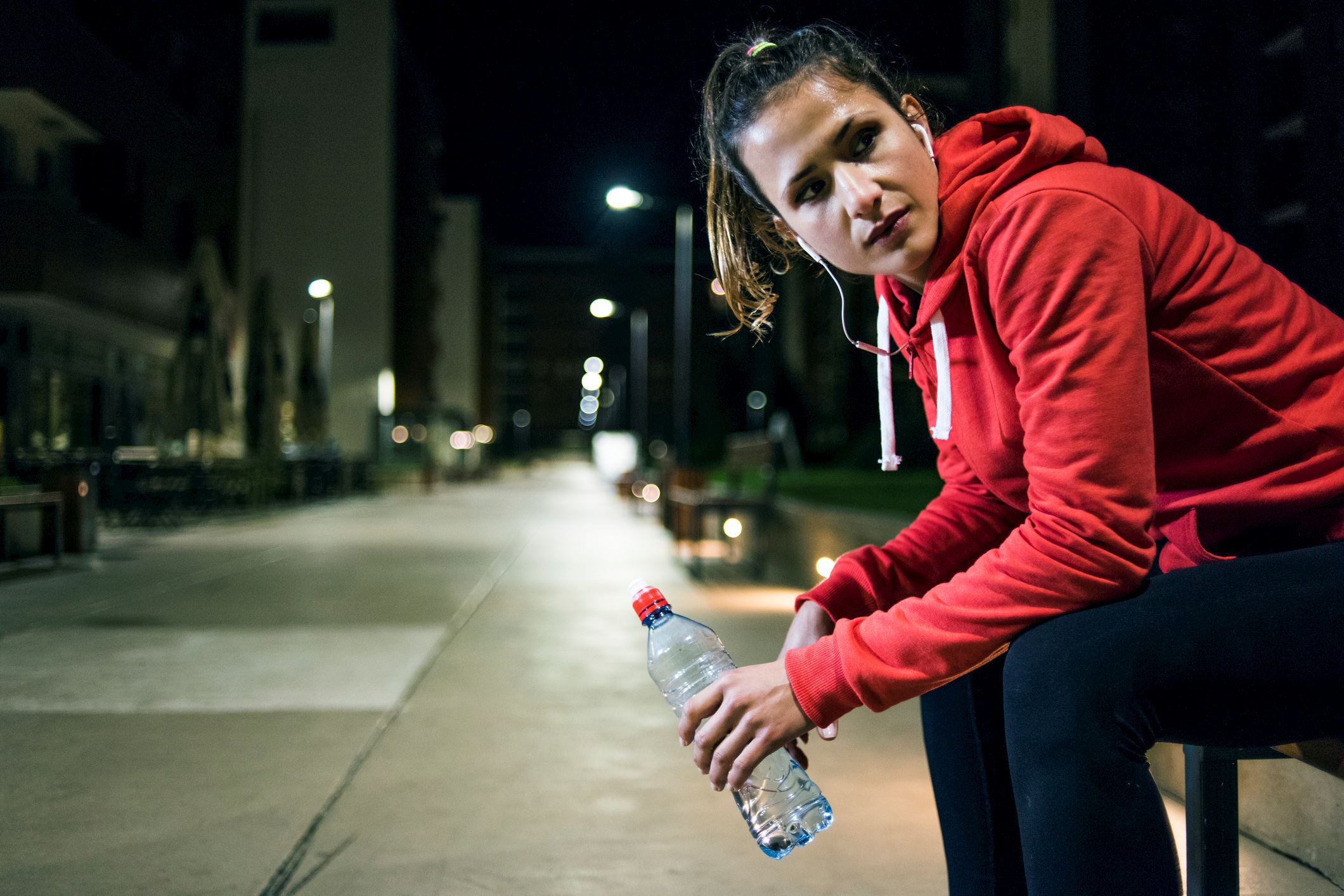 There often comes a time in a brave runner's life when the idea of running the iconic marathon distance of 42-kilometers pops into his or her head. Perhaps you are this runner. Maybe you have done all your due diligence and have taken the many steps to lead you up to the ultimate decision in signing up for your first marathon. Perhaps you have successfully completed a handful of smaller distance races and have begun to pick up your mileage. At the same time maybe you have mentioned it with friends, family, and other runners alike about your dream to tackle your first marathon. Once you have researched which race would be appropriate to be your first marathon and have contemplated the time and effort required, typically after much debate, you finally sign up and register for your first marathon. 

The process in completing your first marathon can bring about numerous emotions. Some positive emotions that you may experience when training for your first marathon can include excitement, pride, and anticipation. While at the same time during training for your first marathon you may also feel negative emotions like anxiety, doubt, angst, and fear. Sometimes the unknown stirs up fears which may limit your abilities to follow through and complete your goal. How can you deal with these emotions and still strive towards running and completing your first marathon? In this article, we discuss 5 common fears in regards to running your first marathon and give you some tips on how you can defeat them!

FEAR 1.
You begin to have self-doubt.
When you finally decide to take the giant leap in going forward to begin to train for your first marathon, there is a lot of side steps outside of running in itself that goes into reaching the goal. When you learn about training programs that may include 4-5 days of running a week with progressively increasing mileage over the course of 12-24 weeks, with perhaps new terminology like intervals, fartleks, and hill repeats, you may start to feel overwhelmed. This is also not including learning about proper fueling, footwear, recovery, and cross-training to help prevent injuries. You may start to feel you have taken on more than you can handle. This type of stress can hamper your performance. 

RESOLUTION 1: Congratulate yourself on having the courage to go forward with this goal. A positive mindset can take you a long way. Getting your mind ready with positive self-talk will be good practice during your tough moments while training and also those tough moments come race day. Some say that running a marathon is 20% physical and 80% mental, so it is really essential to practice this type of positive reinforcement.   
RESOLUTION 2: Know that running a marathon will not be easy. You probably did not sign up because you thought it would be easy, but because you were looking to challenge yourself. Take that mindset and be grateful, grateful that you have the able body to take on such a task, to push your boundaries and exceed your limits. Take in all the experiences, good and bad, during training and leading up to race day. Let go of pace, let go of time goals, and focus on having fun while taking in all the sensations. Appreciate breathing in all that fresh air, seeing the surrounding nature or interesting architecture, thanking the volunteers who spend hours to keep you safe on the course, enjoying the collaborative experience with the thousands of other individuals participating in the same event as you, admiring the crowds out there on the roads supporting your great effort, and then finally reveling in the proud moment when you cross that finish line. 
RESOLUTION 3: Converse with other runners who already have marathon experience. Ask a veteran runner for some helpful tips. You will soon discover you are not the first person to conquer a marathon and being able to discuss with those seasoned runners may put your own apprehensions at ease. 


FEAR 2. You doubt the process.


Running a marathon is not something to be taken lightly as the training program takes a lot of time and physical effort. The preparation certainly takes much more time than running the marathon itself. Many weeks are needed to help the body adapt to the extra externals forces being applied to it. The training program will be a time to learn to listen to your body.  

RESOLUTION 1: Keep a training log. Not only will journaling keep a calendar of what is to come on your marathon training schedule but it will also allow you to recount how you felt, if it was necessary to incorporate hydration and fueling, the weather you dealt with, and a way to track the mileage on your shoes and more. 

RESOLUTION 2: Have some flexibility in your program. While it is definitely necessary to do the proper preparation prior to the marathon, keep in mind that a training program is usually a guide. Life also can get in the way once in a while causing a missed workout here and there. Fatigue will be inevitable, but keep in mind pain is not always something to push through and maybe taking that extra rest day instead of the easy 5km will be the wiser decision to keep you going in the long run. 

RESOLUTION 3: Have some blind faith. You will learn over time the best practices that work for you. Learning is all part of the first marathon process.You will discover what real endurance runners experience and learn terms like chafing, fueling, foam rolling, pacing, hitting the wall and tapering. Often first-time marathoners will begin to freak out a bit when they learn about tapering and how you actually will reduce mileage considerably a couple of weeks before the marathon. It's backed by science and helps you build up energy reserves for race day but sometimes may seem incomprehensible to the participant going through the process. Accept that a bit of nervousness is totally normal to come race day. Remember to take satisfaction in all the completed tough workouts and blindly trust they will get you to the finish line.



FEAR 3.
You fear the pain.

Once you begin marathon training you may find your body may start to disagree with your decision that running a marathon will be a good idea. You may feel new aches and pains that you have never experienced before. You may also start to become an over-conscious safety inspector at every sidewalk curb, wearing high heels, or other cross-training activities that could possibly cause injury and derail your training for the marathon. 

RESOLUTION 1: Recognize there is an adaptation period. Respect your body as you are increasing your repeated forces by 3 times your body weight over an extended period of time. This puts additional stresses on your muscles, tendons, ligaments, bones, cardiovascular system, gastrointestinal system and more. That is why there is a gradual training program, to slowly help your body adapt to these stresses. 

RESOLUTION 2: Hitting the wall can be very real but it is all about how you mentally prepare yourself to get past it.  The term hitting the wall differs for everyone and not everyone experiences it but for those who do it is the point in the race, anywhere from 25-35km into the marathon, where your body feels completely depleted of energy and you are not quite sure how you will finish. This is a defining moment on remembering the strength of the mind is more powerful than the strength left in the legs. 

RESOLUTION 3: Listen to your body. Aches and new subtle pains are normal with a gradual increase in work, distance, and effort. But sharp, inconsistent, unrelenting pain needs to be checked out. Learn from and accept that health care experts like physical therapists may become your new best friend when training for your first marathon.



FEAR 4. You fear the distance.


Depending on what your longest distance may have been previous to your first marathon, you may have some preconceived notions that getting to 42km is just not simply possible. But if you've seen the popularity of marathons growing over the past few decades, you will have soon realized that amateur long-distance running has made the impossible possible. 

RESOLUTION 1: Respect the distance. The marathon is a distance that should never be taken for granted. No one says it will be easy and, of course, other factors like nutrition, hydration, and weather can affect the ultimate outcome. However, if you do the work and train appropriately 42km is not impossible and certainly achievable.  

RESOLUTION 2: Forget about time goals. With your first marathon, the best goal that should be sought after is completion. This means letting go of time goals. Try not to get caught up with what others are doing, the only person you are racing against is yourself. 

RESOLUTION 3: Have fun. Pure and simple, just go out and enjoy yourself. This is your first marathon, make it a happy experience! Wear your name on your shirt, start slow, no like really slow, control your breath, take in the environment and the crowds, give out high fives, smile for the camera, search for your loved ones along the course and grab that photo with them. These memories will not only create a marathon worth remembering but may motivate you to pursue another one again in the future.



FEAR 5. You fear you will let others down.


The build-up to the marathon race day is months of training and planning with it becoming an integral part of your life. That means your friends and family will likely know of all of your fears, worries, expectations and such. Not only will you be talking a lot about the journey towards your first marathon, you will find that your social life will also diminish due to the amount of training required as well. It is normal to expect that these couple of months will not only be stressful for you but to your loved ones as well. As race day approaches, it's quite possible that there will be fear that you could let everyone you know down. 

RESOLUTION 1: Find your mantra. Learning to visualize race day, meditate to calm the mind and determining a mantra that helps you go back to a positive mindset are great ways to help you stay focused and motivated. During the tough days of training, when you think you'll never get through the workout or come race day when the going gets tough, go back to your mantra, whatever it may be, to help you get re-focused and to continue to put one foot in front of the other. 

RESOLUTION 2: Be sure to set up meeting points along the course and after the race. Be sure to plan ahead with your cheer squad to delegate points along the racecourse and especially after the finish line. This way you won't be distracted to have to look at your phone along the course to find out where your friends and family are and by having specific locations at certain mile points will help you to get to those mile points. Hug, cry, smile, laugh and be sure to take in those precious moments. Then knowing they will meet you somewhere after the finish line will be a great motivation for you to get there. 

RESOLUTION 3: Dedicate a mile to each of those people important to you. Creating a list of names that are important to you for each mile of your race so that you can either honor, pay your respects or in remembrance of, makes the race totally more meaningful. When you are having a tough moment, remember that list, write it out even on your kit and pay homage to that loved one to help you get to the next mile. It's a great way to pass your time, stay inspired and give your respects to the people who mean the most to you.   
Running your first marathon is an exciting time. A sense of accomplishment and pride is sure to be a result of pursuing such a difficult challenge. Of course, there will be moments of doubt along the way. From questioning, if the sacrifice will be worth it to hoping and praying to just finish, be sure to know all first-time marathoners experience some varying degrees of fear. The training will be grueling, there will be days of tears and days of high fives, but in the end all you can do is go with a positive and open mind and hope for the best. The best way to enjoy the day is to acknowledge you will be in the small percentage of people who even attempt to pursue such a challenge, so why not have fun, enjoy the day, push your mental and physical barriers and cross that finish line to get your well deserved medal.