Run Limassol – More than a Race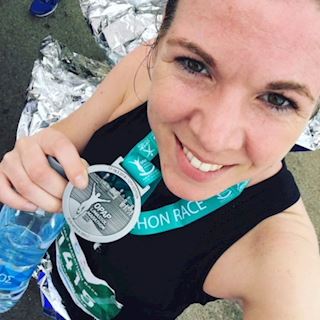 The last days I felt so relaxed. As if I forgot that, during this sunny trip to Cyprus, I was going to run a half marathon. I knew the nerves would come at the moment I was at the start line....
And here I am, me and my nerves.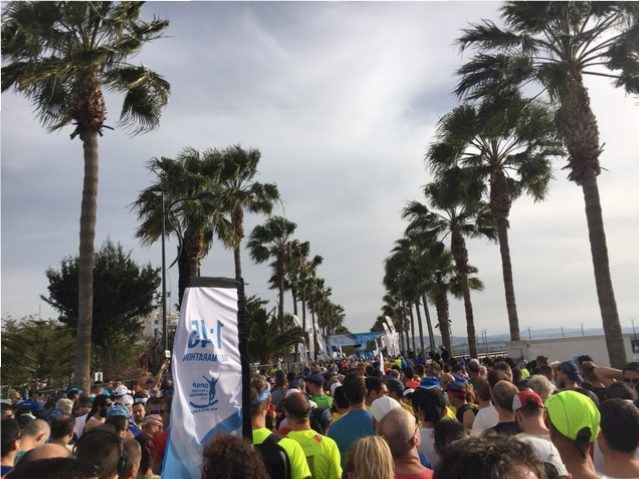 Those nerves are not very helpful at the moment neither does the last-minute plan to aim for sub 2:00 hours. I know it is too early. I just picked up my training schedule again and after almost a year the stomach problems are still not over yet.
This morning I woke up without pain, but here it is again. I don't wanna think about it!
I look around and there he is.... a pacer with a 02:00 hour flag. Shall I try? I ask the guy if he can drag me over the course for two hours. He tells me I can do it, as long as I run in front of him.
I forget about the stomach pains, now I'm just worried about my stubborn ideas. What if I lose sight of him, that would be so demotivating! And again I tell myself not to think about it.
Look around you... this is more than a race. 
I'm at the boulevard, I can hear the sea sloshing against the quay, I can see the palm trees and hear the buzzing sound of all the enthusiastic and nervous runners around me. The temperature seems good. The sun is up, but not too hot. There's a cool breeze alongside the coast. I'll just run and see what happens, just like I planned the last weeks.
I can hear cheering, the marathon has started. Slowly we half-marathon-runners walk towards the start line. And there we go! I walk right behind the pacer. Afraid to lose sight of him in the crowd. It's so hectic, hold in a step, speed up a step, just to follow him. Within the first hundred meters, this is getting me crazy. I can't run like this. And then I let go of the pacer. I run a few steps in front of him, so I can focus on myself and enjoy the views. And there's that smile again!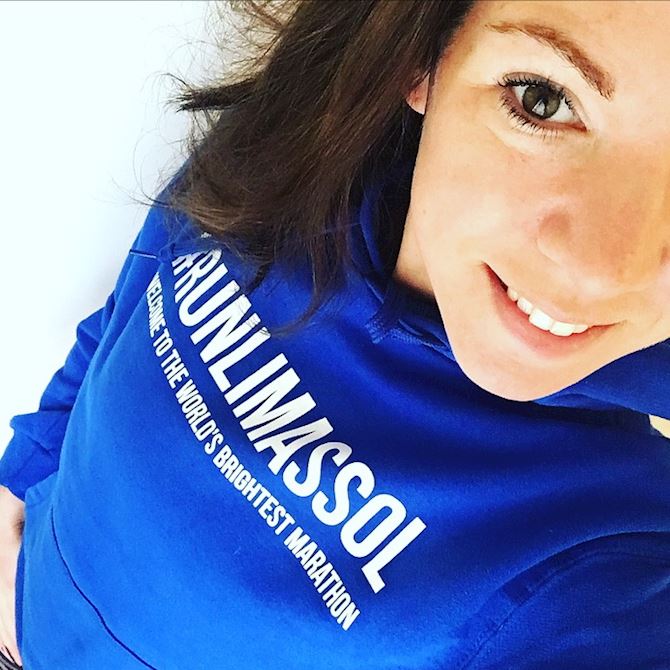 Run with a smile, quoting Limassol Marathon. Welcome to the world's brightest marathon. It's such a privilege being able to run here. My fifth half marathon, my fifth run abroad. Alongside the sea. I can see the ships out there, waiting to enter the port. From the sweet old town into the modern part, which I didn't see yet on yesterdays sightseeing walk. What a great way to get to know this city.
I guess the pacer is right behind me, but I don't look back. I do check my time and see I'm a minute ahead on schedule. That minute will be useful because it will get heavy later on.
After about 4k I'm still one minute ahead of schedule. I'm enjoying the views, but I notice my breathing being a bit short. When the pains in my back return, still there since New York, I know I have to forget about the time. I'm still running, but there will come a moment to slow down.
There's this guy I met right before the start. He runs next to me and asks how it's going. He's also aiming for sub 2:00 hours and running strong. At 8,5k I'm still ahead of schedule. But there's this tiny little hill and my breathing gets shorter. I decide to slow down a little and run with the pacer. But when I see him steaming by, I know I can't keep up with him. He must have been right behind me. I'm not happy, but hey I did not lose anything yet.
Maybe I'll find some new energy after slowing down for a bit.
The faster runners start coming back at the other side of the road. When I see the pacers flag coming around the corner I check my watch: we're halfway! That went quite quick!
I can see the pacer running away from me when we have to climb a tiny bit more. At the moment the sun breaks through and my willpower gives in. Suddenly it's hot and there's no sea breeze here. This small bump in the road seems like a mountain and I will never be able to run sub 02:00. I don't like this confrontation at all, but keeping in mind my physical status, I knew this would happen and it's okay. Having that said I push myself a little more and start running again.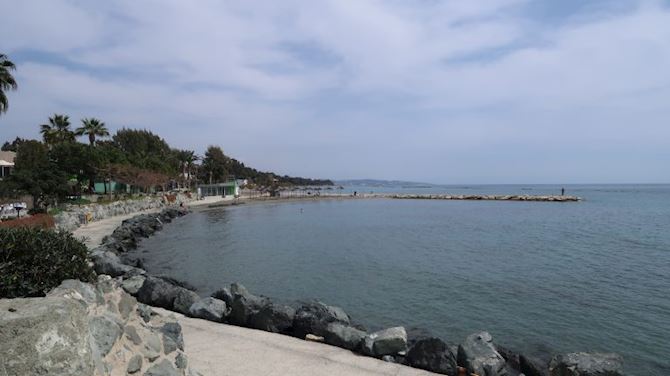 A big bottle of water does the trick. I tell myself time is not important. You are doing it again, this long distance after being sick for such a long time. It's just awesome being able to run here. Look at all those runners around you, all running there races, being happy or struggling. I would like to know if they all have this beautiful chaos of thoughts in their minds when they run.
I'm following different shirts from time to time. That shirt with the dots, stay behind him. That shirt with the name,- is it Swedish?- follow her for a while. I run next to someone and we smile at each other or just give some kind of tired grin. Moments like this make my race too, they're worth so much more! Those cheering kids at the side of the road, people clapping - when you remind them a little 
 - the fast runners across the road and sometimes a familiar face amongst them. the screaming girls with whistles and all the time this girl who dances every time there's music played on the course, She runs a bit faster than me, but every time there's music, she stops and dances, so I see her again.
More often I stop at the water stations, cause I sweat a lot in the heath. As soon as we're running alongside the coast, there's this cool breeze again. I lost all my energy, but I'm not the only one struggling. That glance from other runners, I push someone to go on, someone motivates me, one is panting, the other smiling. Every single one his own run, his own goal, but also this one big goal we all have in mind: run until the finish line.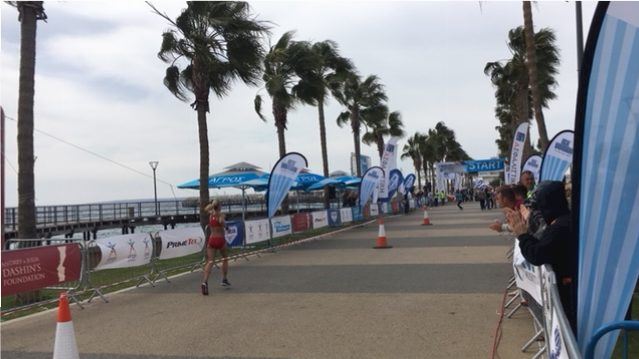 I'm back at the boulevard where I see the 'start' instead of 'finish'. I'm begging it to be the finish! On the left side the see, on both sides palm trees and more and more people along the course.
I know it's done and I stretch my legs to a final sprint. I fly past the dancing girl, which is what I call here. She gives me a great smile and this is how I feel when I race towards the start or finish line. I may not be happy with the time, but this is a great end of the race. This is much more than a race.
After the finish, I directly get water, a foil, and fruit. I forget to take my medal but luckily the crew stops me! Someone hands out my medal and someone else asks me if I want a massage for my legs. That's kinda hard cause I wear compression socks, but if someone can help me with my painful back....." Not long after that, I'm on the massage table for a massage by three pairs of hands. Great because after five minutes all the tension and pain is gone!