A Chance Meeting That Turned Into a Mentor and Friend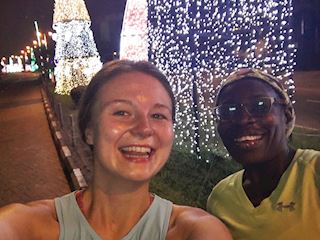 It is funny how running brings people from all walks of life together joined with a common love. I was lucky to cross paths with a bright-eyed, beautiful, woman named Maria Davydenko when I sat down to interview her. My initial contact with Maria was to discuss her association with Dayo Akinbode, a woman who singlehandedly created the Ile-Ife Marathon with nothing more than the desire to have a running event in her homeland and the determination to follow through. But, the story quickly became more of a human one about two women who met, one, hundreds of miles away from home, and how that chance meeting became a friendship.
Foreign Service Brought the Unlikely Pair Together
I asked Maria if she always loved to run and she insisted that she didn't like running much at all as a child. It wasn't until she joined crew team in college that she discovered that her love was not only for crew, but also in the running her team did for training. When Maria was stationed overseas by the Foreign Service, things were not like they were in the United States. You couldn't just strap on your shoes and go for a run anytime, anywhere, but she didn't let that stop her.
Maria went on to tell me a story of how she was participating in the Accra Marathon, half-way around the world from her native land. A smaller marathon, there were only about 100 runners, with about a handful of women in the mix. As they stood to wait for the cue to line up, she looked over, and in the distance, a woman caught her eye. Wearing a white tutu and a white wig, she stood out from the crowd.
Maria was instantly drawn to her, as she maintained, later on, most people were. Dayo was Nigerian and was also running the marathon in Accra. A seasoned marathoner, Dayo talked of a day when there would be an official Nigerian marathon on the map designed by a runner for runners of all levels.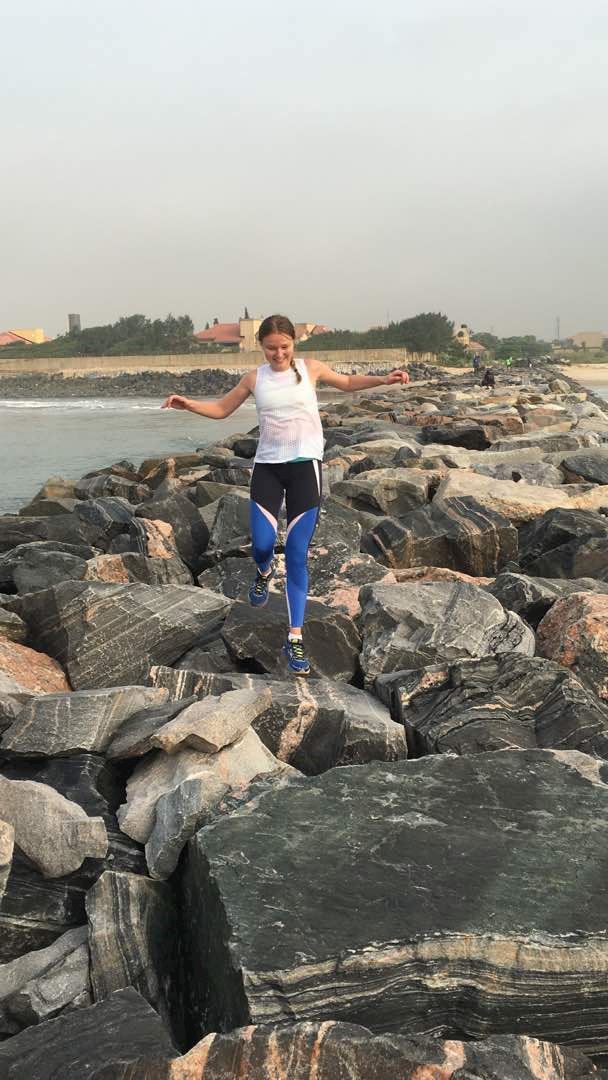 Maria, Instantly Drawn to Dayo Sought out her Company
So captivated by her, Maria admitted, she stalked Dayo on Facebook and did all that she could to get into a running group with her. Seeing Dayo as a motivator, she wanted to learn more about her. Maria was quick to join the Pacers running group, and on their many runs together, Dayo would talk about how she wanted to initiate her own marathon. Instead of traveling out of Nigeria, her dream was to offer a marathon in Nigeria that met International standards in lle-lfe. She talked of an event that was organized completely by runners who knew what it took to make it the 26.2 miles, not event organizers who just guessed at what participants needed and wanted in a race.

The Marathon that she ran in Lagos was brutal with soaring temperatures and grueling humid conditions. But, her enthusiasm ran fluidly when she talked about the way that the Lagos people from the man in the suit and tie to the field worker equally came out to cheer on the participants and to show their support. It was like nothing she'd ever seen before. A marathon in Lagos was different from the commercial ones that you can find all around the world. It was an entire city event where they shut down the main bridge in and out, and everyone came to be a spectator.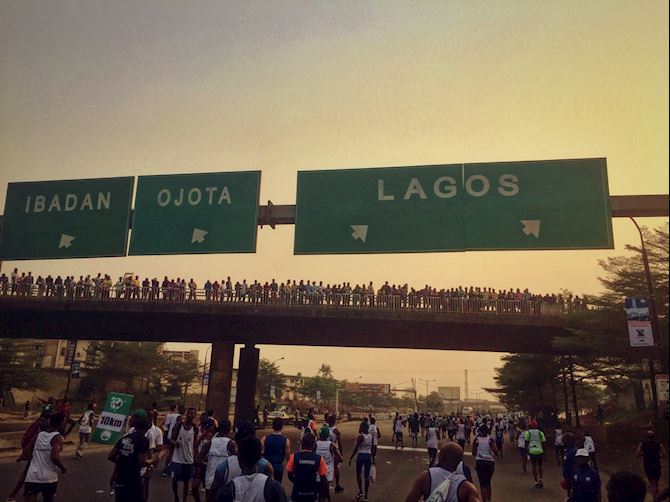 Dayo's Dream
When I asked her about Dayo and what their friendship and mentoring meant, she told me a story about an elder stateswoman who was in command when she was running. Whether it was in a formal marathon or just a running group, not only did she know everyone and make a special point to say "hello," if she saw someone who could benefit from her long-distance running experience, she was not afraid to step in and help.
Her idea was that running isn't for just the elite in society. It isn't about what kind of shoes you wear, or what type of clothing you have on. Running is about challenging yourself to greater heights and finding commonality. It is the way that you find out who you are and what you are made of. Dayo's dream was to make marathon running for everyone, of every level, and to give them encouragement and an all-inclusive event to participate in. Her dream was realized when she created the lle-ife Heritage Marathon.
An Enduring Friendship Though Miles now Separate the two
When I asked Maria about Dayo, she said that she was a very busy woman, who was always on the go. She told the story of a woman who has touched many lives and continues to both on the running trail and off. Their friendship was an unlikely one, being from much different worlds, but their love of running brought them together to learn from one another and carry with them the memories they had of hitting the streets day or night to find their runners' high. Maria has since returned to the United States and is running strong. She talks to Dayo whenever she can catch her, which is not easy, and is humbled by Dayo's determination and drive. Maria, in her own right, is an inspirational character, a woman in a foreign country, running through the streets of a foreign land. When she talked of her running excursions, Maria's face lit up, and it was apparent to me that her memories of that time, so fond, will last a lifetime.