Quick Guide to Train for an Ultrmarathon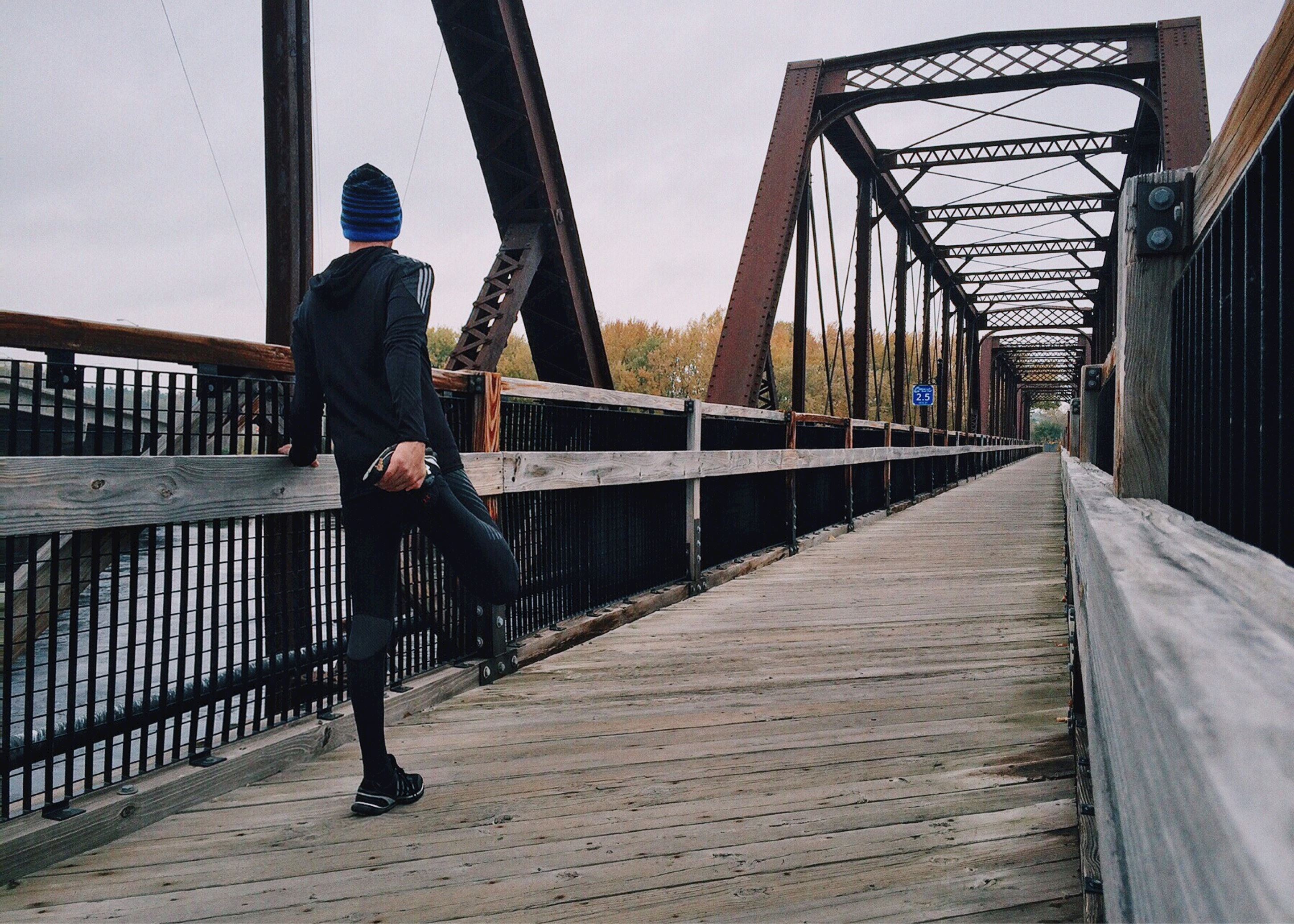 Ultramarathon is any race longer than the usual 42.195 kilometres which certainly makes this type of race physically as well as mentally demanding. However, it has become more popular throughout the years amongst runners who want to take a step further into their challenging goals.
Some people still consider ultrarunners an incomprehensible and masochistic group of athletes who enjoy running many, many miles in such extreme conditions as rain, snow, wind and scorching sun, through valleys, hills, mountains, rivers and other types of terrain. Researchers have found that ultrarunners run for different reasons: some have a passion for running and nature, some take it as a personal challenge and a life changing experience and others look at ultrarunning as a way to overcome traumas and addictions.
A recent study from Poland, published in Psychology Research and Behaviour Management, asked 1,539 Polish runners to complete an online questionnaire about their motivations to run. The study has shown that the ultrarunners were driven more by qualitative motivations as life's meaning and sense of belonging than competition and personal records.
Whatever your personal motivations to race an ultramarathon, a well balanced training program should target some important factors such as cardiovascular fitness and muscles ability to support the stress of running many hours in a day (or many days). In this article we provide a quick guide to get you ready for training for your biggest challenge.
Choosing your ultramarathon
It is not easy to choose the right race when there are so many options available, from 50k to 200 miles, with mountains, roads, rocky or smooth trails, totally flat or super technical. Depending on the race terrain or the elevation gain, running the same distance can take up to 20% or more time to complete in comparison to a road race. A combination of distance and type of terrain will define how you should structure your training program, based on race duration and course technical conditions.
Another important aspect to consider is weather conditions. If you cannot cope with the idea of struggling in the heat, then racing in mild temperatures would probably be the best choice. On the other hand, if you find yourself freezing when you run in a chilly day, perhaps you would not tolerate low temperatures and snow during the course.
Types of training runs
Structured workouts can provide you a clear guidance through your training regime that allows you to prepare for your race. Training with set goals and workouts with a specific purpose is crucial to improving your performance and getting you to the finish line.
Endurance-based runs are the foundation of ultra training and include:
Long runs, or runs over 90 minutes in length, that improve your endurance and prepare you to ultra running distances;

Easy runs that are shorter in distance and maintain aerobic fitness before a big workout or event;

Recovery runs that are short and at a very slow pace and are done after a big workout or event.
You might also include speed-workouts to increase your maximum aerobic capacity and improve your running economy.
Volume and intensity
Increasing volume in running training is a big concern amongst runners who want to race an ultra. However, overdoing miles can lead to overtraining, chronic fatigue, injuries and poor performance. The main goal is to find the perfect balance where you will challenge yourself, creating training benefits without side effects.
Increasing weekly mileage will bring you several physiological adaptations and therefore increased performance.
The body will become more efficient at burning fat as fuel;

Glycogen will be more effectively utilized;

Size and number of muscles capillaries and mitochondria will increase, improving aerobic energy;
It is advised to increase your weekly volume by 10-15% for two to three weeks, take a recovery week, then increase 10-15% and repeat. Increasing the length of the runs instead of adding more runs to your weekly program has shown to be beneficial as well.
If you have no experience in increasing volume of your training, it is best to avoid racing and high intensity workouts while you are ramping up the volume, keeping your pace at endurance-based training zones.
Build the mileage of your longest run according to your race distance goal, always adjusting the length of this run in particular based on the week training load.
You can also follow the same principle of gradually increasing volume to your training load based on time instead of miles.
Strength Exercises
Incorporating strength exercises to your weekly routine will prevent injuries, build strong muscles, giving you more running stability and therefore better running form.
Strength exercises also improve biomechanics and running economy as your muscles become more fatigue resistant. Try to include this type of training twice a week, aiming for lower weights and high reps at the start, gradually progressing to fewer reps at higher intensities.
Gear, nutrition and hydration
Trying out your gear in similar conditions of your race is a must-do during training period. It can help avoid chafing and other types of discomfort caused by inadequate running clothes and gear selection. Pick everything you intend to wear in your race - shoes, socks, clothes, race pack - and try them out in a training session.
Do the same with your nutrition and hydration. You will need to replenish your glycogen stores and keep you well hydrated, however eating or drinking too much can cause stomach upset which will compromise your performance. Try different types of food during your training sessions to make sure you plan for the right amount of calories and the best selection of its sources before the race. Our bodies respond differently in terms of how we keep electrolytes in balance during training and racing and choosing the hydration technique that works best for you is a good strategy to cover further distances.
Mental Training
Training for an ultramarathon requires not only physical capacity but also mental toughness. Psychological ability to cope with stress is one of those crucial factors that can lead you to the finish line.
Being mentally strong is about how much you can handle the discomfort. Running an ultramarathon involves physical pain. Your legs will hurt, your feet will burn, you might get blisters and perhaps you will feel about to succumb to exhaustion. Endurance runners often like to explore suffering, not for punishing themselves, but to test their limits and, above all, to discover their potential and therefore become stronger. The ability to endure and the positive mindset about what is going to happen along the journey of preparing for and racing an ultra are as important as your physical training.
Meditation, visualization, relaxation and self-encouragement "mantras" are some of the techniques that are extremely useful to help endurance runners to mentally prepare to difficult times in training and racing, making adverse conditions and discomfort more manageable.
Check out some of the amazing ultramarathon races across the globe and buy your ticket for your next challenge now!
The Whalers' Great Route Ultra-Trail® is an amazing course situated in the middle of the North Atlantic Ocean, in the Azores, Portugal, on the island of Faial. With 118K and 5000m of positive slop, this challenging ultra-trail captures nature at its best! 
250 km across 5 stages taking competitors through tea plantations and 10,000 year old rainforests, down rushing rivers (watch out for the waterfalls) and onto white sandy beaches. 
The Dolomites Ultra Trail is a running event in the heart of the Dolomites UNESCO World Natural Heritage. 
The Trail Festival of Thailand. The 4th edition of the Ultra Trail Run has quickly become one of Asia's finest.
The annual SUPERACE ULTRA MARATHON TAIWAN is here! To allow more race participants to enjoy and experience a SUPERACE ULTRA MARATHON, this year, aside from the '3 Day Elite Race' which complies with the international multi-day race standards, and the '1 Day Race' which was introduced last year, SUPERACE ULTRA MARATHON has introduced a '3 Day Challenge Race'.
The only race that allows to run on the natural and cultural jewel of the Angkor temples, UNESCO World Heritage Site. 
TALIHARJA VANAKURI is a 101 km winter ultra endurance trail race (or 48km "pehmo" version) mostly in darkness through nature reserves in Latvia & Estonia border area.
Тryavna is not a coincidentally selected destination – it is one of the most charming cities in Bulgaria, which has preserved the spirit of the mountain, an attractive place for tourists and nature lovers, fond of the unique cuisine of the region and the mountain peace.