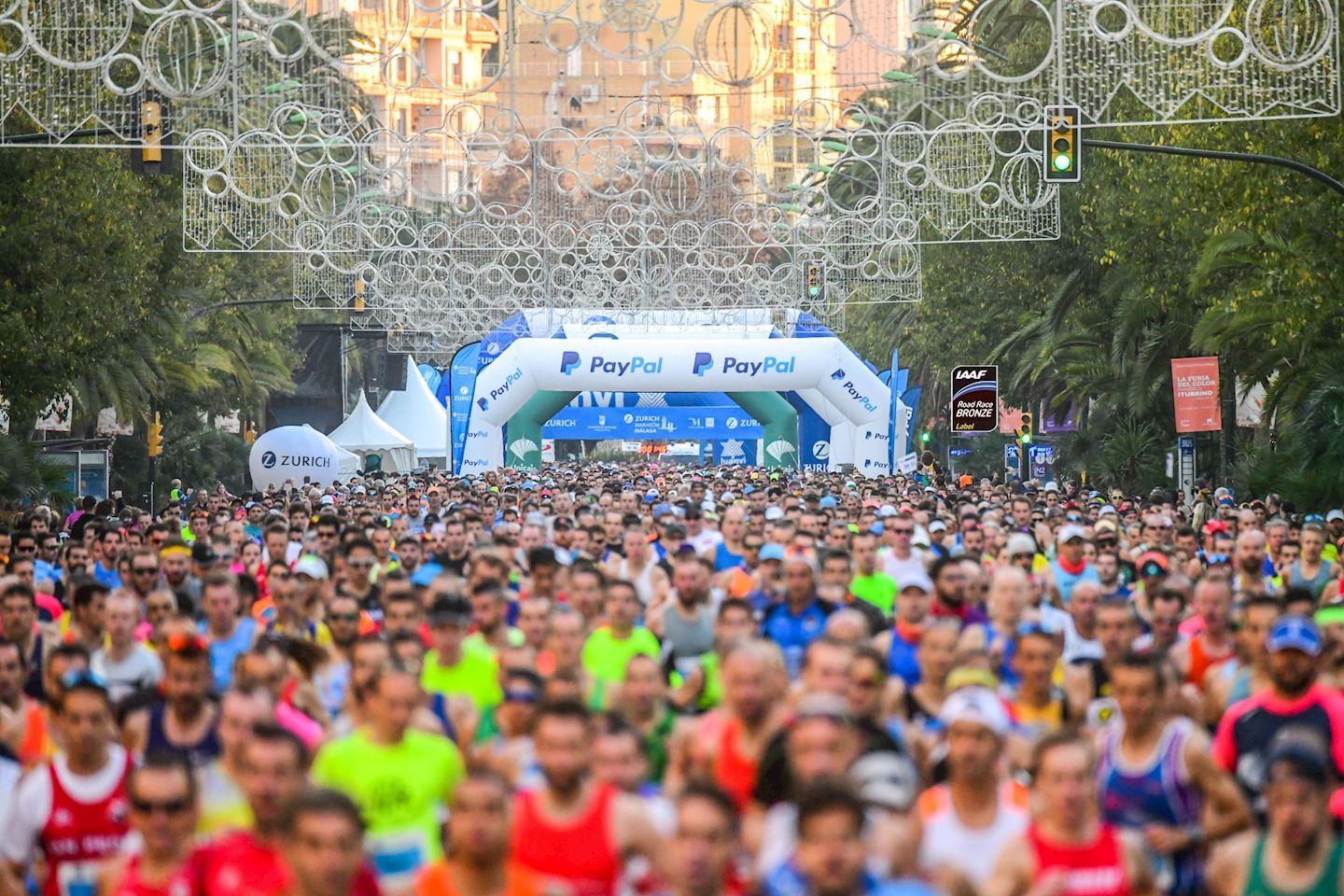 Zurich Málaga Marathon is celebrating its most special edition yet! On December 15th, 2019 the Andalusian competition is taking place as an IAAF Bronze labeled event for the first time ever. This places Zurich Málaga Marathon amongst the top endurance events in the world.
What does make Zurich Málaga Marathon so unique? 
1. IAAF BRONZE LABELED EVENT
Back in the 2018 edition, the event was subject to analysis for the IAAF (International Association of Athletics Federations) with outstanding results that granted Zurich Málaga Marathon the Bronze Label, attracting runners from all over the world to participate in this one-of-a-kind event. 
2. EVERYBODY IS WELCOME!
Following the Spanish friendly and welcoming culture, Zurich Málaga Marathon is designed to receive with open arms any kind of participants - whether you are an experienced runner or you just want to give endurance sports a first try, there is a place for you at Zurich Málaga Marathon! You can sign up for the Full Marathon, Half Marathon, or the FREE 5K race - Breakfast Run. 
3. PARADISE-LIKE DESTINATION
Not only Zurich Málaga Marathon suits every kind of runner but Málaga's summer-like weather in the middle of December marks a difference amongst most of the rest of endurance events happening in the winter time. 
The average temperature ranges from 17º to 20º, which makes the experience even more enjoyable if possible!
4. SUPPORTS GREAT CAUSES 
This year's chosen slogan for the event is "Because Málaga always gives you a second chance". Specially dedicated to the Kenian athlete Eliud Kibet, who after an extraordinary performance on Zurich Málaga Marathon 2018 and 10 meters away from reaching the finish line and placing himself as the winner of the competition, sadly fell on the ground due to exhaustion and crossed the finish line on his knees. 
This is one of the most shocking and known images of the event's last edition. But this year, Zurich Málaga Marathon has invited Eliud to finally finish the competition and achieve his goal!
Do you want to experience Zurich Málaga Marathon first hand? Then sign up today! 
For more information, visit the event landing page.
See you in Málaga!