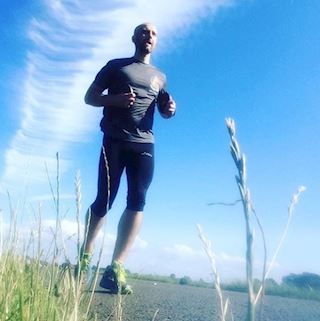 I have always been a fit person, playing football and also being a football referee at semi-professional level in the UK. Two years ago I started doing crossfit type training and my fitness level dramatically improved... it was at this time that a friend talked me into running my first ever half marathon at Southport. I was instantly hooked on running, crossing the line in 1 hour and 42 minutes! Since then, I continued running and found my next love... OCR events (Obstacle Course Racing)!
Unfortunately, a colleague of mine found out she had cancer whilst she was pregnant... but luckily she was helped by a charity called 'Mummy's Star' (who supported her through the pregnancy)... giving birth to a baby boy whilst also successfully battling the cancer.
In order to repay my thanks I decided to run in this year's Europe's Toughest Mudder for charity. I raised over £1100 for the brilliant charity and came in 94th in the event, running 29 miles and qualifying for the World's Toughest Mudder, a 24-hour race in Nevada desert (this coming November). As such, my training has intensified in both running and strength work. The biggest challenge has been slowing my pace down to one that I can run at for as long as possible.
Two weeks ago I completed 3 laps of Tough Mudder North West UK, in 2 days, which helped my confidence in that my training is going in the right direction.
So, will I manage to get over the much highly regarded 50 miles at the World's event and raise more money for Mummy's Star in the process? Only time will tell!!
Happy running! 
If you also would like to share a running story, please send us an email to [email protected]