Best Running Based Podcasts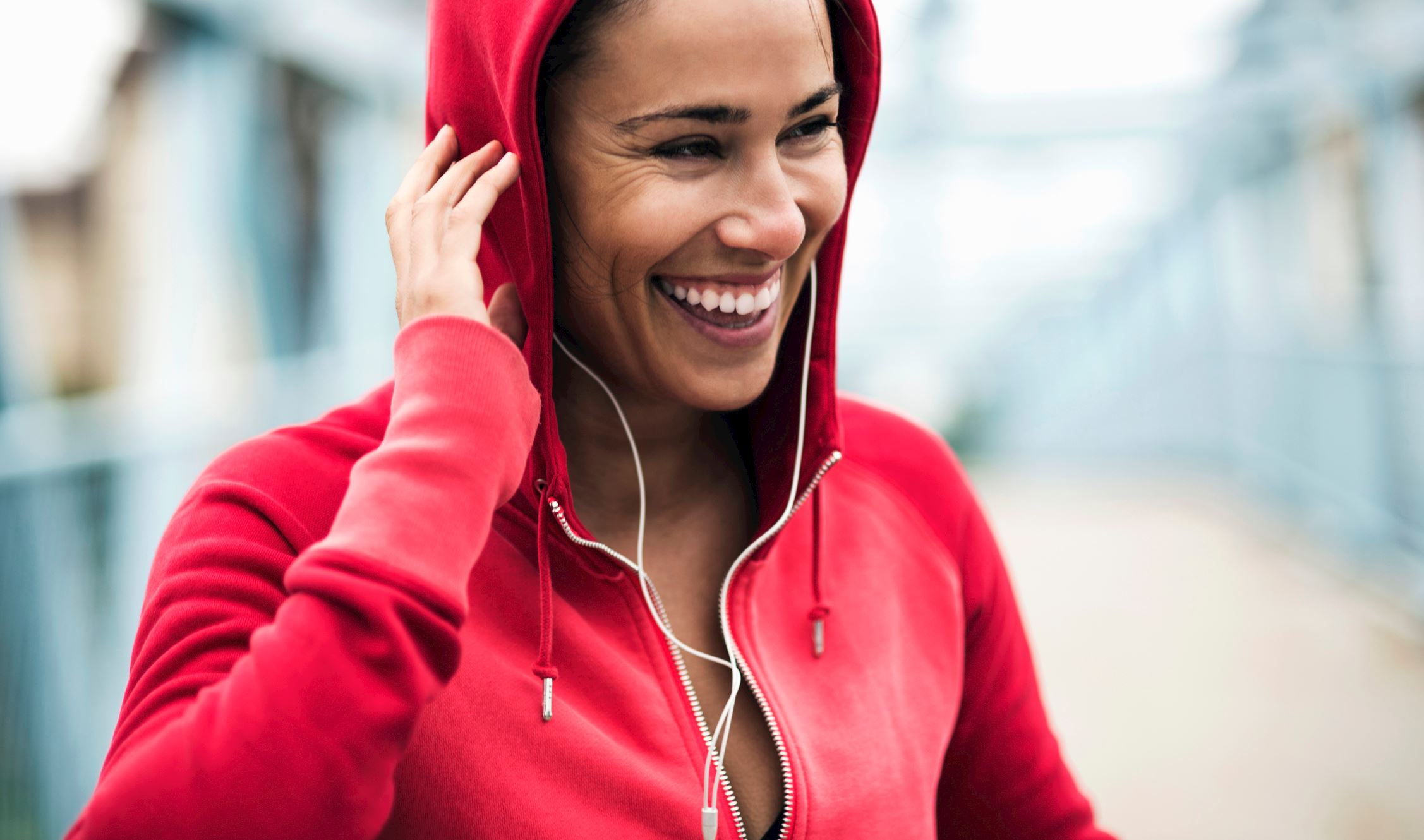 For some runners, running is the best time of the day to be with their own thoughts, to be apart from the madness of everyday life, to build some space and silence within themselves. Running can be a great opportunity to consistently train the ability of abstracting from the useless information and focusing on what really matters. Repetitive movements like running can put your mind into a meditative state which makes you end up practicing mindfulness while training. However, there will always be those days when getting out for a long training becomes a battle. You are struggling with low mental or physical energy or lack of motivation. That's when listening to a good podcast may help you keep your pace without turning your training into a torture session.
According to Chris Friesen, director of Friesen Sport & Performance Psychology, the brain has a lot of cognitive spaces available during running which opens up a gap to learn something new, plan out your day or have a great idea or solution for a problem. Friesen says we are designed to run, we are natural runners and therefore when we run we are activating the automatic or non-conscious aspects of our brain, subsequently activating the conscious part to take and process the new information. Based on those findings, listening to podcasts during running could be also a convenient way of getting extra knowledge about interesting subjects.
Nowadays, there's a great variety of podcasts with several topics from training to philosophy that can be helpful not just to educate the listeners but furthermore to improve motivation and performance during training sessions, especially long ones.
Here's a list of some of the best podcasts worth listening to:
1. I'll Have Another with Lindsey Hein
Lindsey Hein is a certified running coach who conducts podcasts with interviews with elite runners and famous athletes. Lindsey has an easy going conversation and is honestly interested in what the guest she's talking to has to say. Her podcasts provide good insights from the pros which are also related to everyday runners and will make you feel inspired and motivated each week.
https://lindseyhein.com/podcast-2/
2. The Rich Roll
From struggles with alcohol and drugs to be top ten finisher at the legendary Ultraman race, Rich Roll unleashed the best he could get from him. In 2012, he became a #1 bestselling author with the publication of his inspirational book "Finding Ultra: Rejecting Middle Age" that tells his journey from addiction to successful athlete. As a celebration of his 40th birthday and 10 years of sobriety, he adopted a plant-based diet to improve his health and since then became an advocate for plant-based nutrition not only for athletes but for anyone interested in healthy lifestyle.
This ultra-distance athlete who spreads the message of wellness and overcoming life struggles brings great content for long runs through his podcasts with a variety of guests and stories. His guests have a wide range of experience in their fields that makes each episode very entertaining and enriching. Rich is eloquent and well versed in every subject and lets the conversation run its own course with insightful guidance.
https://www.richroll.com/category/podcast/
3. Marathon Talk
Marathon Talk is presented by Martin Yellin, a former international runner, elite duathlete, triathlete and experienced endurance coach and Tom Williams, a lecturer in Sport & Exercise Science at the University of Leeds, UK, who completed several marathons and Iron-distance triathlons.
The podcasts have humorous approach offering information focused on running. Smart show, fun to listen to, a talented mixture of humor, training talk and interview that can wisely entertain and educate running community.
https://marathontalk.com/shows/
4. Ultrarunner
Another interview format show, created by runners for runners, Ultrarunner is one of the oldest podcasts aimed to ultratrail running community. The episodes are 1hr long and are published each week, often focusing on discussion about nutrition and race strategy based on knowledge of the interviewers and guests. It also includes comprehensive shoe and gear reviews, race coverage and commentary. The interviews are engaging and running advice is very helpful.
https://ultrarunnerpodcast.com/
5. Trail Runner Nation
Although Trail Runner Nation is a podcast targeting trail runners either beginners or pros, even road runners will learn a lot about performance and the right mindset to be on top. Offers advice and content regarding training, race, nutrition, pace and mental strategy from well-respected members of trail community, shared in encouraging and entertaining way.
http://trailrunnernation.com/category/podcasts/
6. The Morning Shakeout
Host Mario Fraioli is a running coach, writer and shares his thoughts and topics of interest in his weekly podcast. He explores running and all aspects of running culture with insightful questions, fluidity of narrative and genuine conversation. The guests are inspiring athletes who have achieved some of the best results in the world of running.
https://www.themorningshakeout.com/category/podcast/
7. Running For Real
Tina Muir was a professional runner participating in several renowned marathons and finishing 3rd in the 10k at the 2012 Great Britain Olympic Trials. Tina shares both the good and the bad of her own experience as a runner and furthermore brings to her podcast sports psychologists, scientists, dietitians, elite runners, coaches, running experts to motivate and inspire the audience to reach their biggest goals, from beginners to more experienced runners. She elaborates questions in a way her audience get the most out of every interview. This podcast certainly is food for thought.
https://tinamuir.com/rfr-podcast/
When running with music or podcasts remember that safety is a priority. Keep the volume low, be aware of your surroundings and make sure you can see and hear things around you.