Reasons to run the number one running event in Finland - The Helsinki City Marathon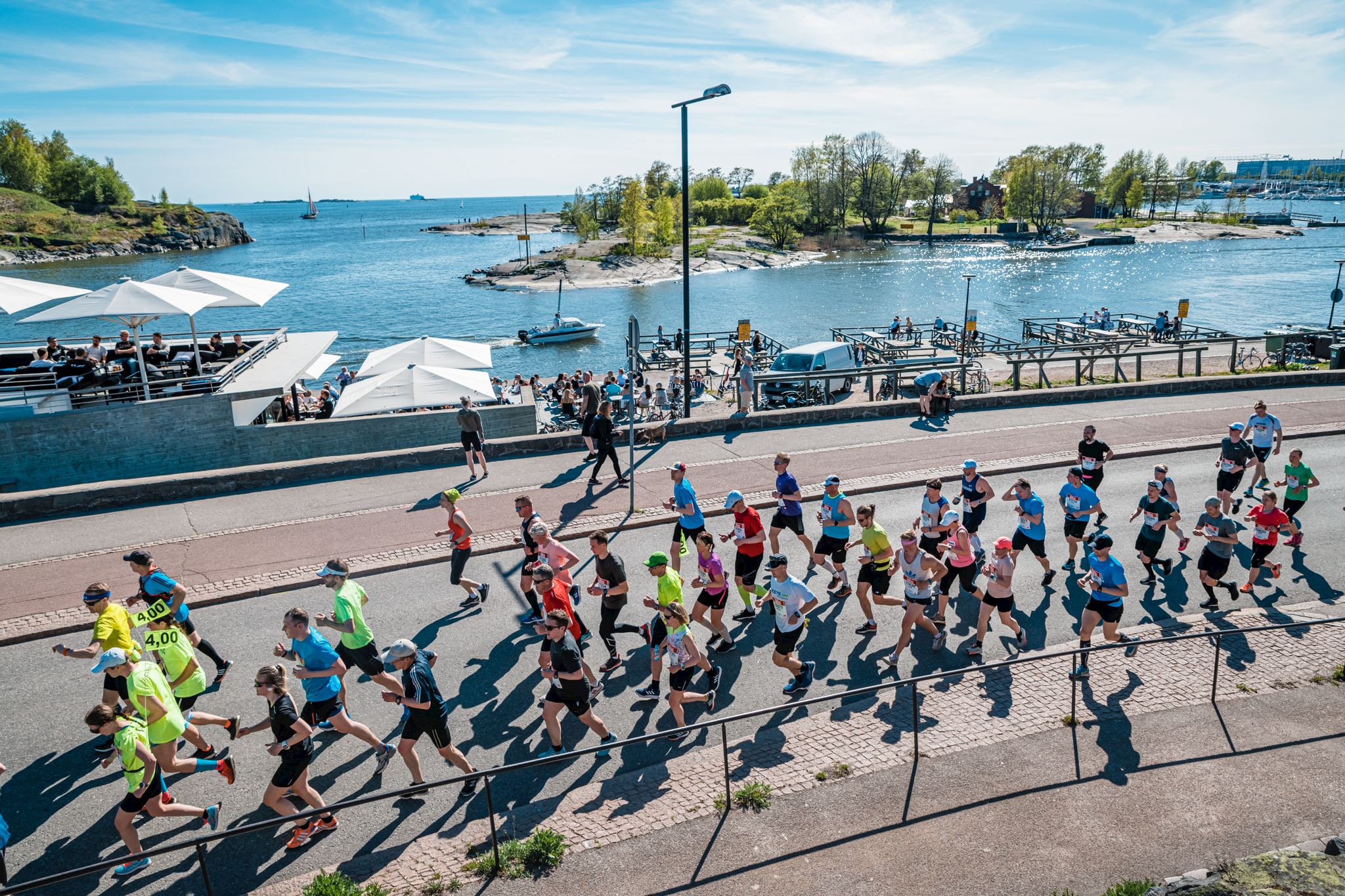 Would you like to run the streets of Finland's capital and enjoy the clean air and the beautiful sea views while running? If yes, Finland's number one marathon, the 40th Helsinki City Marathon or Helsinki City Running Day's other distances on October 3rd would be the perfect option for you. Let us tell you why.



40

th

anniversary of the legendary Helsinki City Marathon


The legendary Finnish running event, the Garmin Helsinki City Marathon has a long history. The Helsinki City
Marathon was organized for the first time in the year 1981 and it has always been the most international and largest marathon event in Finland. In 2018, the Helsinki City Marathon's date changed from August to May, and from now on the Garmin Helsinki City Marathon will be organized in May on the day called Helsinki City Running Day. This year the Helsinki City Marathon celebrates its 40th anniversary on October 3rd. The route is renewed and it offers even more beautiful sea views, best parts of the city center and Finnish nature. All runners will get their very own high-quality running shirt, a special 40th edition medal and a plentiful supply of refreshments and snacks at the finish area. 


Breathe the clean air while running 
Helsinki has a great air quality and low levels of pollution comparing to other capitals in Europe. There is a park or a green area in every part of the city and a large forest (Helsinki Central Park) almost next to the heart of the city. In Helsinki City Running Day's running events you can have it all: few kilometers of the Finnish forest, the city center, and the beautiful sea views which Helsinki is surrounded by.
Great service and friendly people
When it comes to quality of the events, the Finnish mentality is to provide good, high-quality service. Helsinki City Running Day is an excellent example of that: it is made for the runners and improved based on the runners' feedback every year. The customer service is good overall in Finland and even though Finns might look serious – they are actually really friendly and always happy to help you if you ask for it.


Choose your running distance and set a goal!
We hope to see you and perhaps your family too at the start line of Helsinki City Running Day on Saturday, October 3rd. We warmly welcome you to celebrate the 40th edition of Helsinki City Marathon with us or to take part in the other distances: half marathon, marathon relay, double, 5K and children's mini-marathon.