Boozy Runs - Marathons With a Great Reward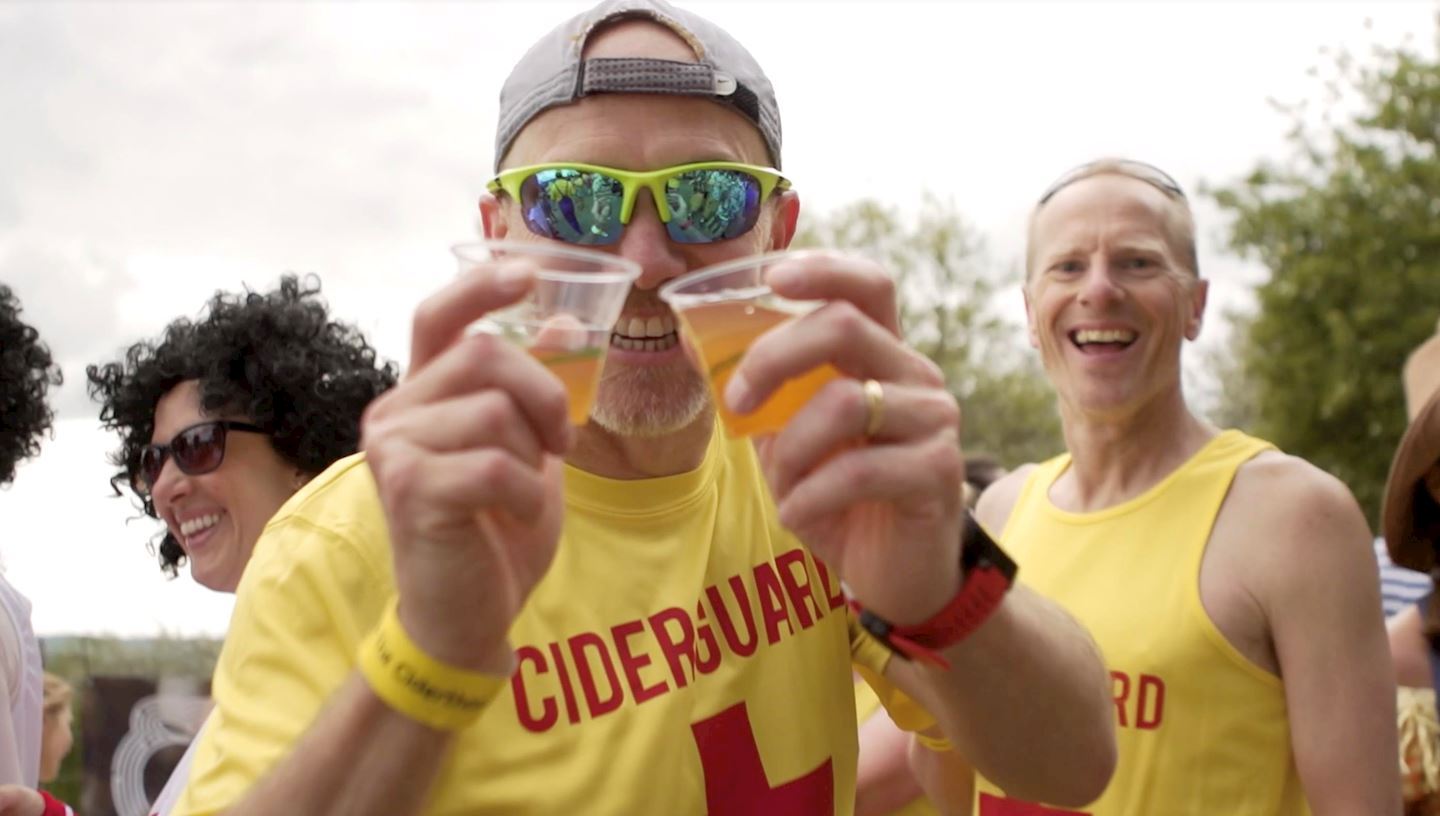 The earliest recorded wine dates back to 6000 B.C. while the first recalled account of brewing beer is speculated to have started somewhere between 3500 to 2500 B.C. The first marathon in Greece was in 490 B.C. and while alcohol has been around considerably longer, nevertheless, it has played a part in the running world. Running and drinking date back to the prestigious inaugural Boston Marathon in 1897 where one would find participants sipping on shots of whiskey, brandy, or cognac. The 1924 Paris Marathon passed out glasses of wine along the route. Of course, nowadays we have become educated on the earlier sports nutrition mishaps we have made and now have evidence-based, backed science to help us calculate how to improve performance through proper hydration and fueling. Sorry to say, this doesn't involve shots of whiskey along the marathon route anymore. However, for those of us who love running long distances as well as enjoying the camaraderie of having a few cold ones with others, there are fortunately still some fun run, boozy races out there today. 
From a mile to full marathons, a runner who enjoys some alcoholic beverages will not have a hard time finding the right distance to match their drink preference. Additionally, you will not have a problem finding one either locally or as a dream vacation somewhere internationally. From Belgium to California to the United Kingdom, throughout the year to can partake in a myriad of fun, boozy runs around the world. Here are some of the most popular boozy runs out there. 
When: May 10, 2020
Where: Taunton, United Kingdom
The Ciderthon is a half marathon that runs through the beautiful Sheppys Cider Orchards in Somerset. This fun run provides entrants with 13 cider samples along the half marathon route.
When: May 10, 2020 
Where: Puurs, Belgium
The Great Breweries Marathon, with option to participate in 25 km as well, offers you some of Belgium's best brews. The course takes you inside and out of some of the finest breweries including Duvel Moortgat and Palm Belgian Craft Brewers en Brouwerij Bosteels. Upon finishing, each participant receives a gift basket filled with Belgiums best brews.
When: May 17, 2020 
Where: Liege, Belgium

With more than 15 Belgian beer tastings along the marathon route, runners and drinkers alike have a 6:30 time limit to cross the finish line. Upon finishing you can enjoy the Beer Lovers' Village with post-race party festivities.  
When: May 17, 2020 
Where: Boston, Massachusetts, USA
Taking place at the Harpoon Brewery along the Seaport in Boston, it hosts a charity race limited to 5000 runners where proceeds go towards ALS research. An estimate of 12,000 glasses of beer is given out and additionally sold at the finish line making for a great party. 
When: May 17, 2020
Where: Windsor, California, USA
In Wine Country USA, you can choose between a 5 km, 10 km or half marathon to discover the majestic Californian Sonoma County landscape. Upon finishing, the party then truly begins as you gain free entrance into the Windsor Beer & Wine Festival. 
When: June 17, 2020 
Where: Las Palmas, Lanzarote
On the sunny island of Lanzarote of Spain, you can find yourself running a half marathon or 12 km race through the La Geria Vineyard. A portion of the costs of inscriptions and the sales of merchandise will also be used in supporting social projects locally. Once you've finished the race, celebrate and enjoy an eclectic food and wine festival.
When: August 22, 2020
Where: Hvar, Croatia
This is short fun run of 9.2 km along the beautiful and panoramic island coast of Hvar, Croatia. Participants can enjoy wine at the aide stations and enjoy additional wines during an afterparty from local wine producer Zlatan otok.
Bacchus Marathon and Half Marathon
When: September 6, 2020 
Where: Dorking, United Kingdom
A race through the Denbies Vineyards, the Surrey Bacchus Marathon provides participants with up to 12 English wine tasting stations throughout the course. The race only allows 2750 participants and sells out quickly. 
When: September 5, 2020
Where: Umag, Croatia
The Istrian Wine Run was awarded as one of the best social events held within Croatia in 2017. This is due to the fact that up to 2,400 international participants came torun either the marathon, half marathon, or 6 km race. Runners can dress up and enjoy a great party along the route including music, wine, and food.
Le Marathon des Chateaux du Medoc
When: September 12, 2020 
Where: Pauillac, France
Located near Bordeaux, this marathon is truly an exciting run through the lovely Medoc Vineyards. A special note is that this is a costume themed race that is truly meant for wine lovers. There are 23 wine tasting stops in conjunction with paired food tastings, such as oysters and steaks, making it also a true French gastronomic experience. 
When: October 16, 2020
Where: Hulda, Israel
Do you want to experience the French love for wine in Israel? This costume themed half marathon, and options to run 5 or 12 km, brings the joy of wine to Israel. The concept is fun and entertaining where there is no need to worry about timekeeping or records to break. Runners will be offered samples of wine along the route as they run through vineyards in the Gezer Region.
When: October 17, 2020 
Where: Forres, Scotland
Head to Scotland and choose your distance from a 10 km, half marathon, relay marathon or full marathon. This race will have you taking trails to famous whiskey distilleries, such as Balvenie and Glenfiddich, where you will earn your finish line award of a single malt whiskey.
The Marathon International du Beaujolais
When: November 21, 2020
Where: Villefranche, France

As one of the biggest boozy runs, this race attracts over 17,000 runners with over 55 nations represented. Runners have the choice of running 13 km, half marathon or a full marathon. Covering the Beaujolais Vineyards and getting to experience some views of nearby castles, runners also get to sample up to 15 Beaujolais wines along the course. 
What about specific beers for runners?
Yes! There are even beers on the market that are catered to runners. Samuel Adams has the Boston 26.2, which is partnered with the Boston Athletic Association, that comes out only locally near Boston and seasonally around the Boston Marathon. All profits from this beer are donated to the Greg Hill Foundation and supports survivors impacted by the 2013 Boston Marathon. Additionally, The Boston Beer Company has created the 26.2 Brew, which is sold nationally, that was developed by runners with the facilitating recovery ingredient of Himalayan sea salt. 
A word of caution...
While running and drinking may bring together common entertaining interests and like-minded people, the rule of thumb from professionals is that drinking alcohol during or after sport comes with negative effects. It can delay the recovery and repair process from sport-related muscle damage. And let us not forget that alcohol dehydrates you which could lead to weakness, dizziness, cramps, nausea and overall decreased performance. So if you choose to partake in the boozy fun runs always be sure to listen to your body and run smart.