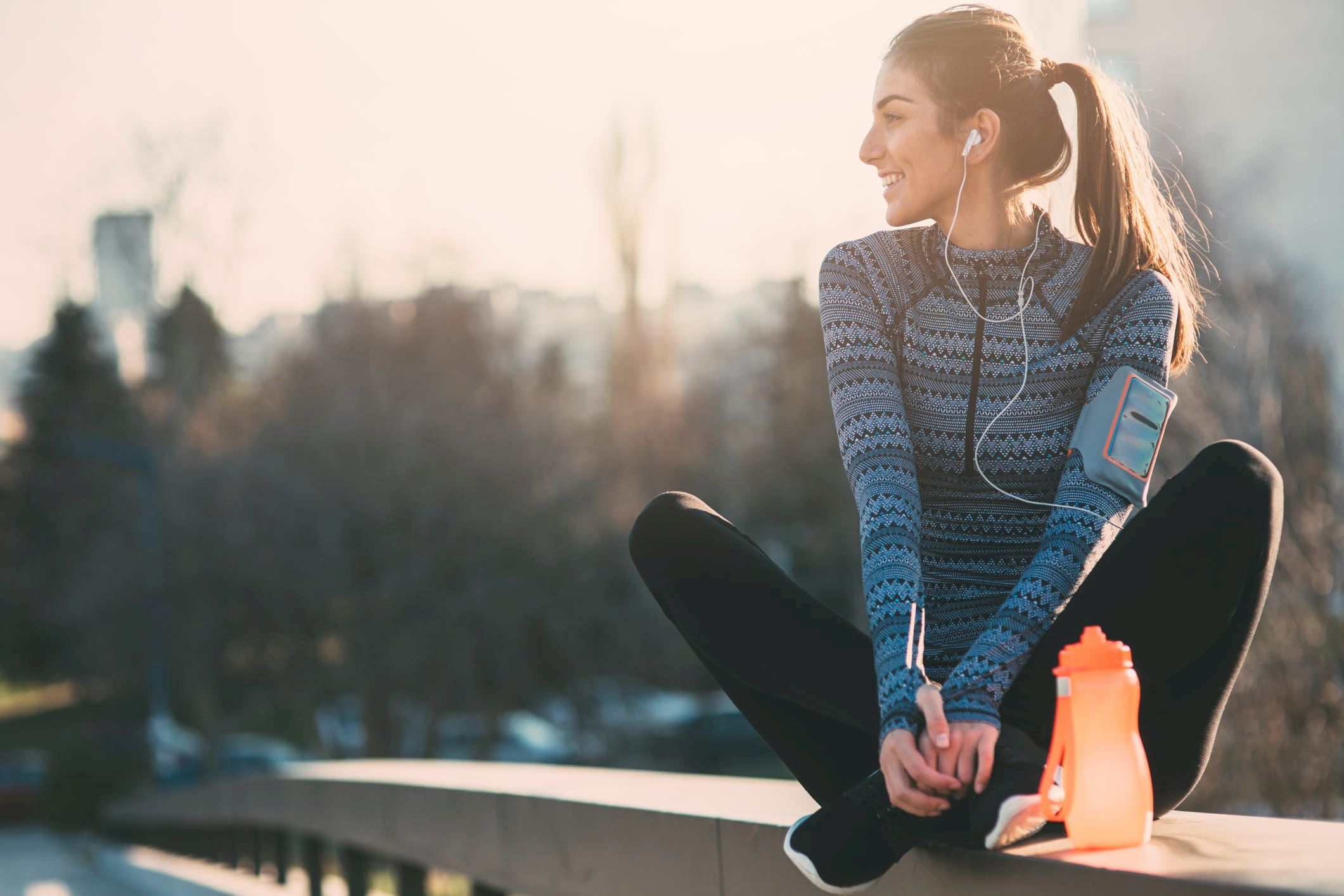 For many of us, saying goodbye to 2020 was welcomed with open arms - but of course, while being masked and from a 2-meter distance. From natural disasters to an international pandemic, some of the best ways to release stress and anxiety would normally come from exercising and racing. Unfortunately, due to lockdowns and strict health protocols, most fitness centers were closed and most road races were canceled. What will 2021 have in store?
With many homebound in 2020, more people turned to technology as with the likes of YouTube, Zoom meetings, Instagram Live Sessions, and Tik Tok to name a few, to get fitness advice from health and wellness professionals. Virtual racing also became more popular as a means to continue training and competing. With the virus still on high alert for the majority of the planet, we have to change our idea of training for typical races. As we entered the new year, we discuss and embrace the predicted running trends of 2021.
The following are our predicted top 5 running trends for 2021.
Staying Outside:
As we learn more about Covid-19 and the risk factors involved in spreading the virus, we have come to understand that outdoor activities present a lower risk of infection than within enclosed spaces. Luckily, running can be done predominantly outdoors and many turned to this form of exercise in 2020. We predict this trend will continue and grow in 2021. 
For some, the transition of treadmill running at a gym to street or trails presents numerous uncontrolled circumstances like weather, terrain, and inclines, but at least you can still run! If winter weather freaks you out a bit, check out World's Marathon's recent article on Essential Winter Running Gear or this Amazon Winter Running Apparel List to help you feel more prepared. 


Remote Coaching: 


While the idea of participating in a live road race may seem hard to imagine for 2021, now more than ever may be a perfect time to properly train for a personal best time without the added pressure of a road race. For some, working from home provides more flexibility in the day, thanks to decreased commute times, increased loungewear, and immediate access to showers. The home working schedule might allow for some of us to put in more miles as well as adding in equal strength and recovery sessions. As many of us work to improve our overall health and fitness, wouldn't now be a perfect time to take advantage of an expert to help us train for our next personal running goal?
Thanks to online meetings, social platforms, and applications, working with a running coach couldn't be easier. Check out one of our favorite running coach sites at RunRelated to help you get the right program for your fitness and distance goals.
Virtual Challenges: 
Most of the 2020 races were canceled thanks to the pandemic. Already for 2021, a majority of spring marathons have been postponed to the fall. Does that mean we will have to wait to challenge ourselves? Absolutely not! 2020 saw the increase in road races turning virtual. We expect the same for 2021 and with some of the biggest races changing to virtual format allowing accessibility to all. 
The benefits of virtual challenges mean you can set your course and run anywhere in the world. There is usually a larger time frame to participate in your race, like a weekend or week, allowing for flexibility of time and potentially better weather opportunities. Many races have social platforms where you can interact with other runners and some provide gift bags, finisher tee-shirts, and medals mailed to you upon completion. With plenty of distance options, you can compete in several throughout the year. Plus, registering for a timed virtual race will help to keep you motivated with your training plan. Plan your next virtual challenge through World's Marathons.



Fitness Apps: 


2020 made it extremely difficult for enclosed gyms and fitness studios to stay open and it's looking increasingly challenging for 2021 for them to either re-open or stay afloat. Many studios have already established an online presence to offer classes and we expect this trend to strongly continue into 2021. 
A few popular running specific applications and online sites include: 
Strava: This free application allows you to connect with other runners and fitness buffs by being able to like, or give kudos, and comment on their uploaded workout results. Some clubs also offer monthly competitions while being able to track the current leaders on the leaderboard. The premium version also provides running, cycling, and swimming training programs.
Fitwins: This virtual challenge app has monthly runs with race locations spread out around the world. The app allows you to live track and virtually check-in on your actual location on the would be racecourse, all while experiencing different parts of the world. Finishing a challenge can also award you a finishers medal. 
Mystryde: A running studio out of Boston, MA has created a virtual on-demand website to include running interval classes and runner-specific strength, yoga, and recovery classes. In 2021, they are also offering personalized coaching to train for your best half marathon time. Our readers have the opportunity to try their on-demand classes for a month free with this code: KRISTYLIVE.
Zwift: If you have a home treadmill, this foot pod and application program will help you experience running against real-time runners across the globe. Providing a videogame feel, this program allows you to run on your treadmill and create a virtual character to race on popular courses around the planet all while against other live Zwift competitors. 


Well-Rounded Fitness: 


Runners tend to run well but often neglect other important health and wellness activities that can in turn prevent boredom, burnout, or injury. 2020 brought on several negative emotions due to economic turmoil, social restrictions, and psychological stress knowing a highly contagious virus is running rampant. It makes sense to have 2021 be the year to focus on not only our physical health but also our mental health.
Runners may find yoga and Pilates beneficial to not only stretch the body and strengthen the core but also to develop proper breathing patterns. These fitness adjuncts can also help with reducing physical stress while helping to reduce injury. Additionally, visualization exercises work to help manage anxiety to help you feel more relaxed while improving clarity and memory. We recommend this 7-day online course from The Why Road and our readers can get 10% off with this code: kristypromo10.
With many countries starting 2021 in lockdown or under restrictions, we expect sports and running to continue to use technology to keep us connected and motivated. From virtual runs to wellness applications, we expect these 2021 trends to continue to grow in popularity. Although, no matter how digital we become, nothing beat the ageless enjoyment of the great outdoors