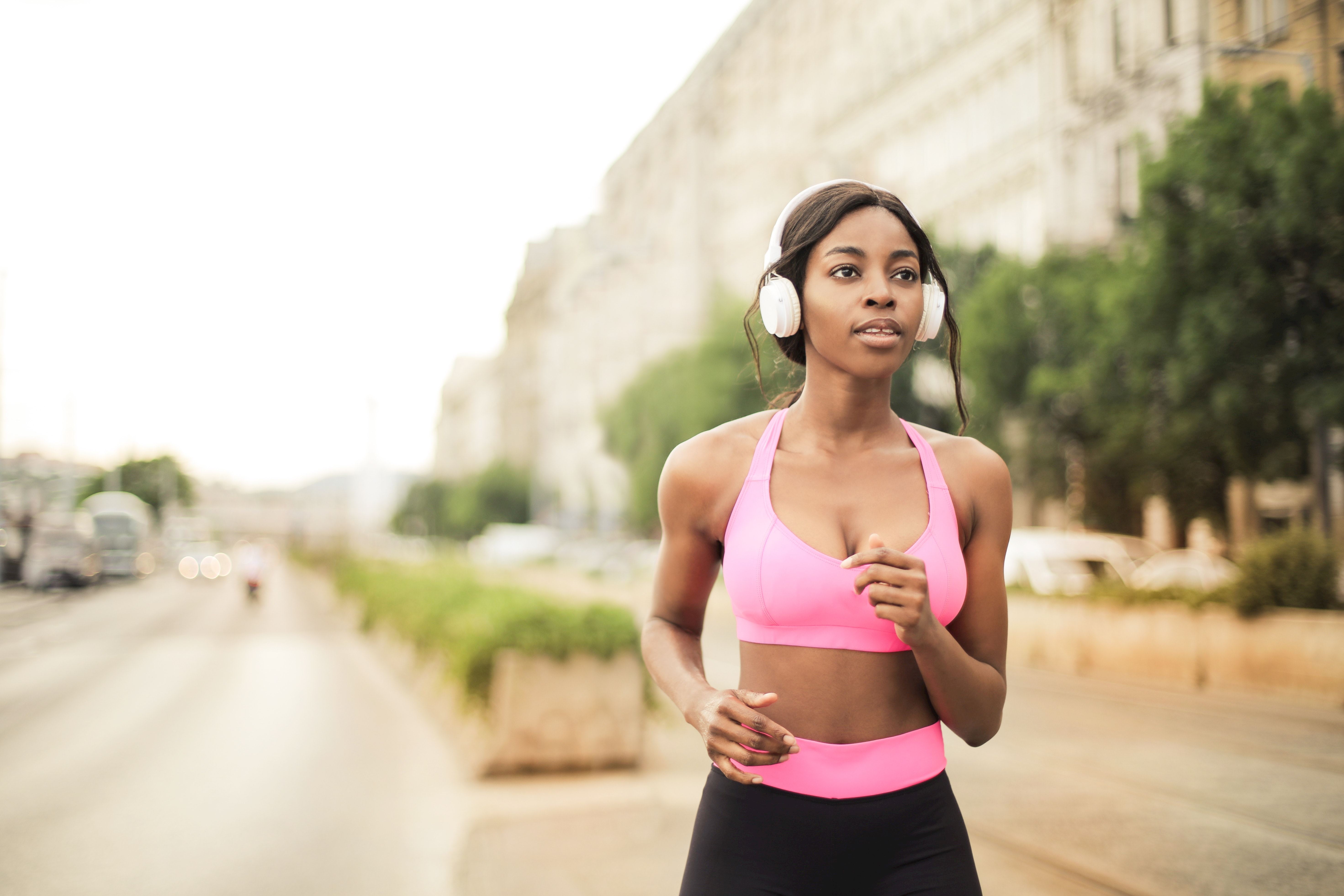 The year 2020 has certainly challenged runners by eliminating most in-person racing for the year. Due to a global health pandemic that requires mask-wearing and social distancing and in addition to international travel restrictions, race organizers have been forced to shut down annual running events in order to protect the participants, staff and spectators. Due to this, many races have been turned into virtual runs. Although virtual racing cannot produce the same live experience, crowd support and competitive atmosphere, virtual races do have their benefits. And in times like these, we will take any good news we can get. 

What are some of the advantages of participating in a virtual run? 
There are many advantages to running in virtual events. First off, virtual runs are a more affordable option that can be run anywhere in the world. Most races are flexible enough to allow a certain period of time to complete the distance that will match your schedule. Some other virtual runs will allow you to complete a certain distance over the course of days or weeks instead of in one shot. Are you dealing with bad weather? Another cool thing about virtual races is that they can also be done on a treadmill, while even a few other virtual runs will accept other forms of fitness like walking, swimming, or cycling that you can add towards your mileage. The greatest benefit of racing in virtual runs is that there is no intimidation factor. You get to call the shots on what terrain and course you will run on and because you are running on your own, the only competition is truly amongst yourself. But if you want to race against others, you have that opportunity as well by submitting your finishing time against a few thousand other online runners. 
To read more about how and why virtual runs work, check out our previous article on The Trending Topic of Virtual Events. 
Ok, so now that we have piqued your interest, you may not be sure where to begin. Don't worry, we have put together a list of some of the best upcoming virtual runs for you to register in 2020. 
From yours truly, World's Marathons is host to the World's Marathons Virtual Series. The 999 Virtual Run is an 9K race, held between the 1st and 9th of September 2020, that can be run from anywhere in the world. While running at your own pace, anytime during the first week of September, you will compete among other running enthusiasts from around the globe. 
Your registration fee includes an E-BIB, results on the global leaderboard, and most importantly, this virtual race contributes to a great cause with 70% of the ticket price being donated to Doctors Without Borders / Médecins Sans Frontières (MSF). MSF provides medical care to the world's most vulnerable communities. Together, since the debut of the World's Marathons Virtual Series in May with The 555 Virtual Run, World's Marathons and the runners participating in the Virtual Series have so far contributed over 5.000 EUR towards the ultimate goal of 10.000 EUR. This edition all participants who submit their results enter a draw and have a chance to win €50 to spend on any race available on World's Marathons, both virtual and physical! 
Boston Virtual Run is a choice between a half marathon or a 10K race that you can run on the 15th or 16th of August 2020. The hosts, Run Ukraine and Sportbank, have created a virtual Dream Running Series, dedicated to some of the most famous running destinations in the world. Their mission is to create a running community that proves runners can #runtogether even while keeping the distance. Upon completion, you will be mailed a unique finisher's medal to recognize your accomplishment.  
Here is a schedule of the Sportbank Dream Running Series:
Previously Occurred:
Kyiv Run — June 6-7
New York Run — June 20-21
Berlin Run — July 4-5
London Run — July 18-19
Tokyo Run — August 1-2

Up Next:
Boston Run — August 15-16
Rome Run — August 29-30 
Paris Run — September 12-13 
Prague Run — September 26-27
Chicago Run — October 3-4 
The 2020 Tallinn Marathon will take place virtually this year during the entire month of September. Runners have the option to run a full marathon at 42K, 21K, 10K, 5K, or the new combo marathon. The combo marathon is an ideal way to cover the marathon distance by running multiple smaller distances which add up over time to complete the full marathon. The biggest race in Estonia is now opening up to the world! Every marathon finisher will receive a T-shirt and medal, shipped worldwide. Register now for your early bird discount of up to 20% off the registration fee. 
The Zagreb Marathon is the most popular race in Croatia and recently received the World Athletics Bronze Label. This year the live event is currently planned to go ahead with a very limited number of participants and several safety measures being put into place, while 2020 also marks the premier opportunity for people from all over the globe to also virtually participate in this memorable AIMS certified Marathon. Taking place on the 11th of October 2020, runners can choose between 42K, 21K, or the Garmin 10K, all while keeping social distancing.
Sanlam Cape Town Virtual Marathon
The Sanlam Cape Town Virtual Marathon brings a fully interactive experience on the 18th of October 2020. This unique virtual event will make you feel as if you are actually running on Africa's only World Athletics Gold Status Marathon. The Sanlam Cape Town Marathon provides real-time tracking through its cutting-edge Virtual Marathon App. Regardless of where you run in the world, you can virtually see where you would be along the actual Sanlam Cape Town Marathon course and also receive audio notifications when you would be passing by iconic landmarks. Runners have the option to register for 42K, 21K, 10K, or 5K allowing you to train and run with your local social distancing regulations while at the same time connect in solidarity with the global running family. 
While virtual racing may be the "new" normal for the time being, we hope to return to in-person events in the near future. Be sure to explore the World's Marathons site to search for upcoming live races, travel destinations or more virtual races. If registrations are not open for the event you want to run, you can always click on the "Add to Bucket list" and World's Marathons will notify you when registrations open.