With the bear-heart bear through Moscow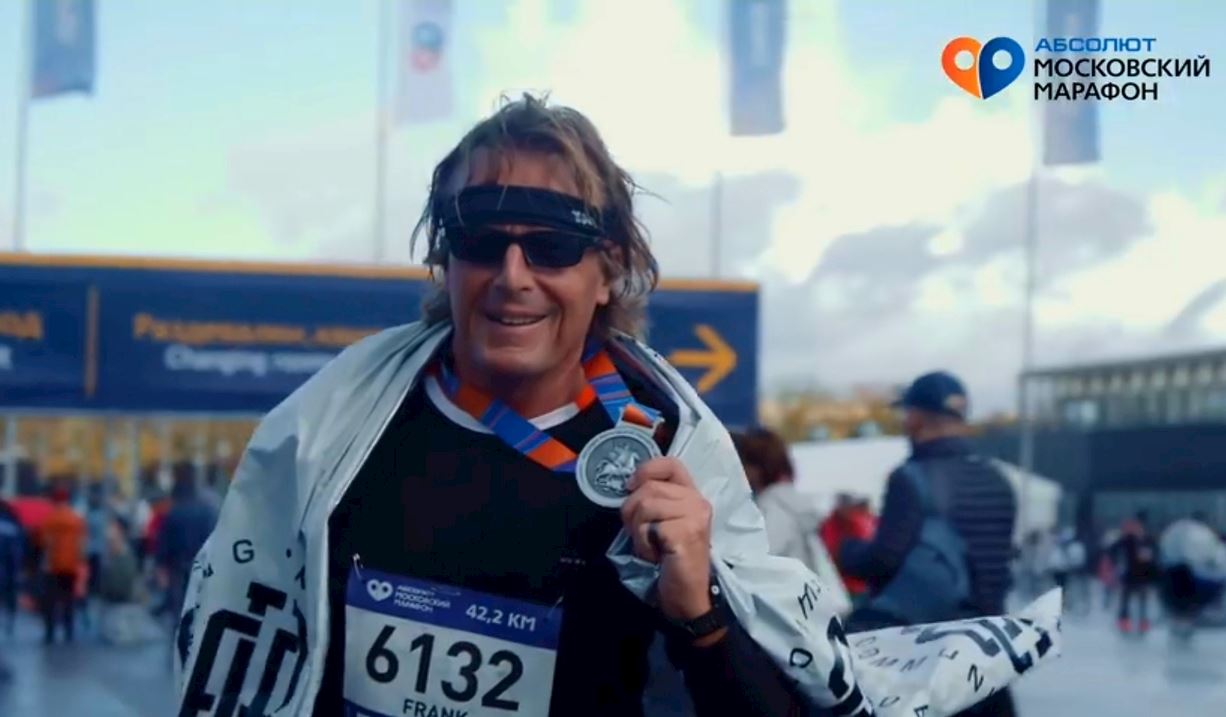 Coldness, strong wind and rain - though conditions on this year's Moscow Marathon. Temperatures during the event averaged 6 degrees Celsius, it felt even "below zero" and the sun came out only for a few moments in the afternoon.
Unfortunately, very bad conditions for the largest sports event in Russia, which is held annually. Nevertheless, it has been very special for me to run in a city that I have had a very different idea of.

Once again, I was accompanied by the bear-heart bear of the Bärenherz Foundation (Kinderhospiz Bärenherz Wiesbaden), as I have been donating one euro to the children's hospice for every completed marathon kilometre (www.baerenherz.de).

In the morning of the 22nd of September, at 9 o'clock sharp, the starting signal was fired at the Luzhniki Olympic Stadium, where among other things, the FIFA World Cup final was held in 2018. About 30,000 runners from 85 countries (2,442 foreign running enthusiasts) gathered at the starting point, of which 10,818 ran the 42.195 kilometres, all others participated in the 10 km run. After about 8 kilometres, the route led us along Moscow's skyline, which reminded me at first of the Main metropolis. Later the course passed some world-famous attractions that really impressed me. It was a sight-seeing tour of a very special kind that took us past the Red Square, the Kremlin, Christ the Redeemer Church, the Bolshoi Theatre and Saint Basil's Cathedral, just to name a few.
Many altitudes had to be overcome during the race, so there were several climbs over the course of the entire route. The last kilometres led along the Moskva River, past the Gorki Park, where the runners had to fight against a strong headwind, which pushes the runners to their limits.

After 3 hours, 58 minutes and 20 seconds I crossed the finish line at the Luzhniki Sport Center, place 108th out of 257 (age group M55), place 4344th of 8718 (total male) and place 4752nd out of 10557 (total m / w). The after-race party that took place at the Hard Rock Cafe Moscow was the perfect end to an event that will remain in my memory forever.
The visit of the Kremlin, the tomb of Lenin in the mausoleum on the Red Square, the Bolshoi Theatre and the visit of many other attractions made the trip to Moscow a very special experience.