What Are The Different Types of Running Races and Which One is Right for Me?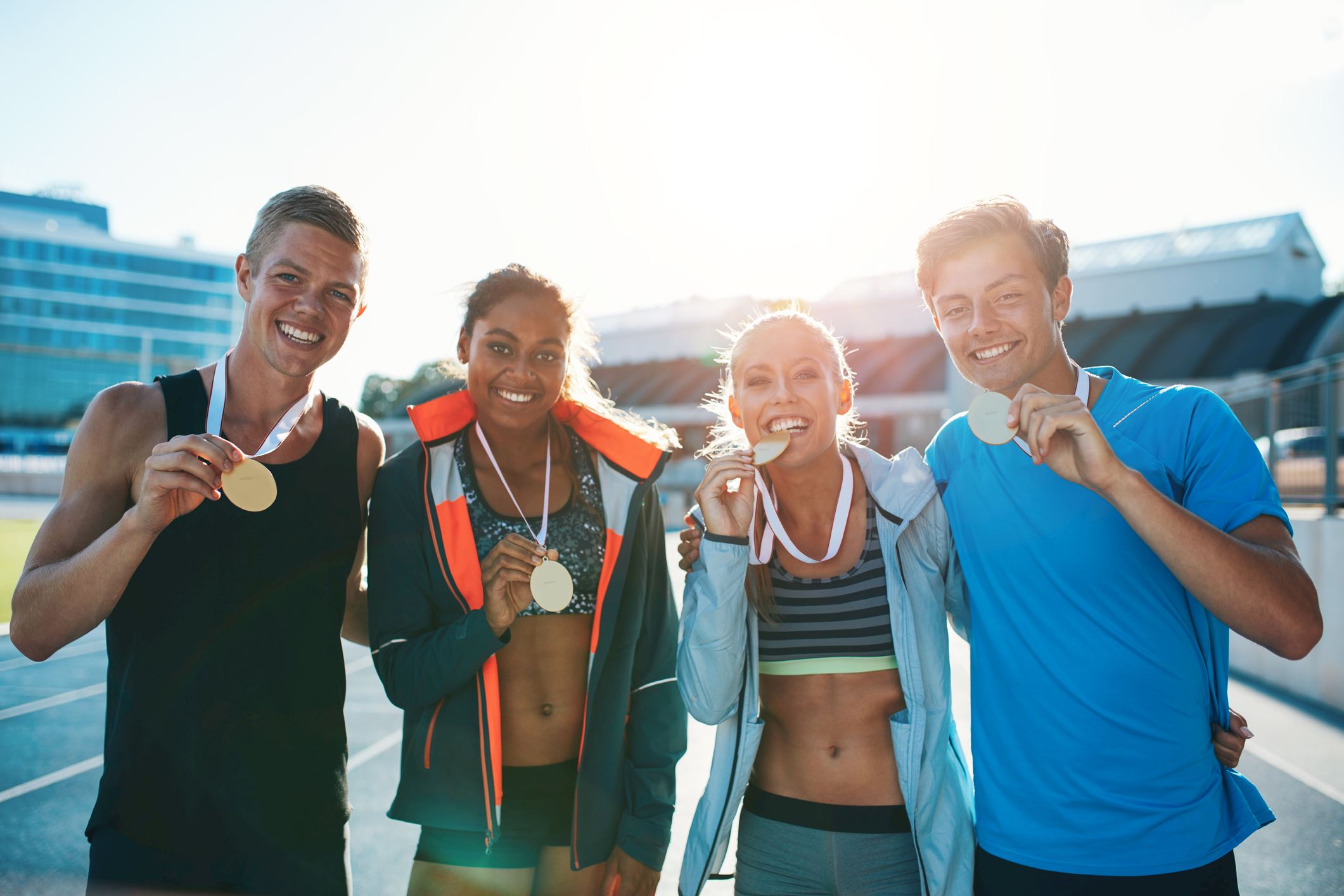 From 1 mile to ultra runs, there are numerous options when choosing the right type of running race for you. Running, although a mostly solo sport, can become fiercely competitive when it becomes a race. There are several categories, distances, sizes, prices, and travel accommodations to consider when choosing the right running race. This does not include your own goals, experience level, and personal attitude when it comes to running. We break down the different types of races that are out there and how to determine to pick the right race for you. 
Here is a brief overview of some of the more popular running race types amongst the multitude of different types of races that are available.
5 kilometers (km): This shorter distance race is among one of the most popular types of races. They can be found on a local level to an international level. The race can be about speed, can carry a theme or support a local charity making this race distance popular with all runners from beginners to the experienced.
Fun Run: Fun runs are usually a themed or obstacle course type race. Often high numbers of runners participate in many waves throughout the day and partake in costumes, colored powder, mud, water, or physical obstacles. These races are meant to be amusing, a bit physical, but with much less focus on the actual running.
10km: A mid-level distance, the 10km provides people a race to push into the double digits mark. Increasing length means increasing time and force on the body as well. However, the distance is great in providing a way to progress a runner's endurance or push to achieve a personal best in preparation for a half marathon. 
Half Marathon: The first of the long-distance races, the 21km race is usually the most popular among all the long distances. The races are usually held in fairly large towns and cities with an increased field size from that of 5-10km. With more participants, this typically means more support along and off the course from volunteers to spectators. This distance is more of a major event by gathering both elites and amateurs together with most races awarding you a finisher's medal and a follow-up afterparty.
Full Marathon: The champion of long distances. Some consider it the ultimate long-distance achievement with only about 1% of the world's population participating and finishing the 42km distance. Marathons require long training programs, anywhere from 12-20 weeks before race day, and the average finishing time is around 4 hours and 30 minutes while elite finishing times are just minutes above 2 hours. Some races are prestigious and require a previous qualifying finish time, some have a lottery to enter, and some are open for all. The price tags to run marathons are often more expensive to that of the lower mileage races because a marathon requires a part of the city to shut down for the majority of the day and utilize high numbers of support workers from emergency respondents to waste management workers. Often this distance requires a bit of travel and time before the day of the race to do race bib pick-up at an expo and often the day after for rest and recovery, making the marathon a weekend event. The reward of tech shirts, finisher's medals, and race photos are nice souvenirs to accomplishing such a distance. 
Trail Run: Trail runs range in length from single digits to over 100km plus. The difference with trail runs versus road runs is that you perform the run on usually a hilly or mountainous hiking trail. Technical difficulty can vary in degree from weather, altitude, and uneven surfaces. Trail runs focus on nature and terrain more so than about speed. 
Ultra Run: If you are an extreme runner and looking to always push your limits in distances you can set your sights on the ultra runs. They range in length from 50km to 1000km, covering a day to 10 days. This type of race is for a small majority of people, in good health with a very strong running base.
There is no right or wrong when picking a race but picking the right race for you can be decided on many factors. The first step is to figure out what type of runner you are which can help you choose the right race and goal for you.
Beginner Runner: This type of runner is someone new to running or is coming back to running after a long period off either due to life circumstances or a serious injury. The focus for this person will be to get the body gradually adapted to high impact activity in a slow, progressive, and safe manner. This type of runner may use a walk and run combination and his or her goal may be time or distance. 
Best Races for You: 5km or Fun Runs
Casual Runner: This type of runner goes out maybe a few times a week for either health maintenance or stress relief. The focus of this person will be in maintaining a laid-back attitude towards his or her runs which can include solo lunch runs for an hour to running only weekly with a running club and having beer and pizza after. This type of runner typically enjoys fun runs that are theme focused.
Best Races for You: 5km, 10km, Fun Runs, Trail Runs 
Health Oriented Runner: This type of runner is someone who has started running as the main focus in weight-loss or has become interested in improving or maintaining his or her cardiovascular conditioning. The focus of this person will be to begin or maintain a healthy lifestyle and will be varying his or her running program from easy runs to speed and hill work while also focusing on cross-training and strength training. 
Best Races for You: All 5km to Ultra Runs, including Fun Runs and Trail Runs
Travel Runner: This type of runner is someone who may have a bit of experience in racing and wants to combine adventure and racing. The focus of this person is fulfilling his or her wanderlust and running passions, ultimately pursuing a "run-cation". This type of runner does not mind the fatigue involved with travel and looks forward to pushing his or her limits possibly in another time zone. 
Best Races for You: Half Marathons, Full Marathons, Trail Runs, Ultra Runs
Personal Best Runner: This type of runner is someone who has experience in racing. The focus of this person is to train with a purpose and to always strive for a personal best time. This type of runner is extremely dedicated to his or her training program and is also appropriately fueling himself or herself with proper nutrition during his or her efforts.
Best Races for You: 5km to Full Marathon distances
Extreme Runner: This type of runner is someone into extreme sports and constantly looking to challenge himself or herself both physically and mentally. This type of runner enjoys long, frequent runs. This type of runner will be looking to push their limits with run-streaks or longer and longer distances.
Best Races for You: Trail Runs and Ultra Runs
In conclusion, the best way to determine which type of running race is right for you is to first determine the goal you want to accomplish. Next, take into account your experience and the level you are at as a runner. Then determine the financial and personal strains you are willing to accept as part of your training and preparation for race day. Finally, register, train, and finish your race!