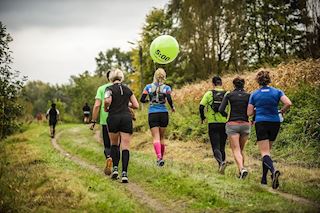 Run, party or support the thousands of runners who will be crossing your street on Sunday the 28th of October 2018 during the Ghent Marathon and make it even greater by inviting your neighbours in your street to join the party. The Pauwels Consulting Ghent Marathon will become one big neighbourhood party on Sunday the 28th of October 2018!
WE WILL BE THE CLEANEST MARATHON IN THE WORLD!

The Ghent Marathon, which runs mainly along beautiful natural areas, has great respect for nature and has no longer understood it on abandoned litter that can be left behind by the thousands of runners on 28 October who will walk along these beautiful areas in different distances.
Together we take on the challenge of dropping NOTHING on the floor, let alone throwing it in the verges or meadows. So help to keep nature clean and not to throw all your papers, gels, bar packaging, cups and bottles on the ground but throw them directly into the minimum 42 drop boxes that will stand alongside the road, thanks to Ivago!
In exchange to walk past mother nature, an extra clearing team will take care of the litter that has been lying there for years, so we become the cleanest marathon event in the world and we are an example for the other loops and we can return next year of the sympathetic local residents who will support us.
Thank you everyone for your help in this.
Sporty greeting Marathonman sports ambassador