Experience Belize unique wildlife in Chiquibul Challenge Marathon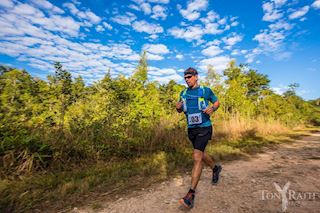 Belize has a rich variety of wildlife because of its unique position between North and South America and a wide range of climates and habitats for plant and animal life. The Chiquibul Challenge Marathon is a charity event to support Scarlet Macaw Conservation work for two very special organizations; The Belize Wildlife & Referral Clinic and Friends for Conservation and Development.
Which added value do you offer the runners? 
The experience of being in Belize, in one of the most pristine rainforests in Central America, as a special guest where the general public is not allowed access. 
What is your impact for the sociaty? 
Contributing to wildlife and protected areas conservation in one of the most pristine forests in the world.
Why did you start the race? 
To raise awareness about the plight of the Scarlet Macaw, and the Chiquibul Forest. As well as promoting outdoor recreation and fitness. 
The race is a transformative event. The entire event is two days, taking place in a remote research station in the middle of the Chiquibul Forest. Participants unplug for a full 24hrs and focus on breathtaking beauty in a very special location. Not only is a trip to Belize a life-changing, but participating in this local event makes you feel welcome and like you're part of something important. 
How would you describe the race route? 
The race route is over improved logging roads with undulating terrain meandering through the forest. Participants are surrounded by nature, wildlife and the sounds of neo-tropical birds. 
Any special preparations or advice for new participants? 
Be prepared for warm temperatures, humidity, and stay hydrated!
What do you recommend for international participants? 
We offer pre-race hospitality packages which include a visit to a fantastic Maya Archeological site and a culinary tour. Post-race we offer beach and reef focused hospitality packages in which participants can visit the second largest barrier reef in the world and bask in the Caribbean Sea.