Running Tour in Porto - Discover Porto in Portugal with Sergio and his guides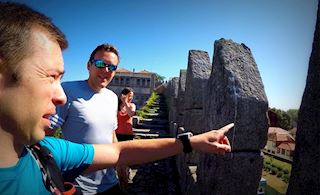 Come discover Porto together with your running tour hosts Sergio and the guides working with him. Discover this beautiful cobblestoned streets in the North of Portugal together with local runners who know their way around and who will be able to show you all the hidden gems you want to discover. 


The reason I started my own running tour company in Porto
It was during 2015 that Porto Running Tours project became reality and started out as a micro local business to help runners get familiarized with Porto in the north of Portugal. As a former corporate employee, I occasionally travelled to other cities in Europe, as part of the job and always found it difficult to plan my runs ahead, in a  new city. So I always ended up running in circles near the hotel I was staying. When starting to think about a new career path, I realized this dream of starting my own company which is, environmentally friendly, healthy and a fun activity - combining 2 of my favourite activities: running and meeting new people.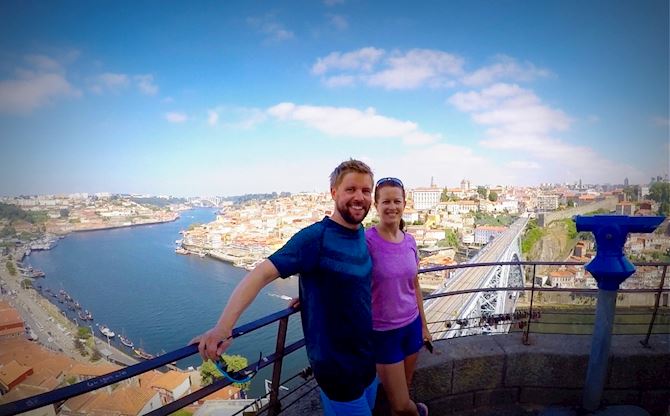 The top reasons to why I think you should book a running tour in Porto
During a running tour, you see and learn twice as much in half the time (when compared to walking tours). And you get to share a good workout with a like-minded person, boosting some endorphins as you run Porto together. Porto is a very compact city, therefore we will be able to cover the most beautiful sites, viewpoints and monuments during this 10k run.

What should I do/visit after doing my running tour in Porto?
There is a lot to do and enjoy when in Porto. You can, for example, go for a wine tasting experience over at one of the 16 Port Wine lodges across the river, take the historic tram to the river-mouth and walk along the oceanfront all the way to the city park. Or why not enjoy the sunset at the beach or replenish your energy levels at lunch with a Francesinha (traditional hot sandwich for meat lovers). Visit the amazing Palácio da Bolsa - home of the merchants association of Porto. Or enjoy a cimbalino (cup of coffee) at one of our historic cafes. 

Click here to find and book a running tour in Porto!