5 Protein and Energy Boosting Recipes For After Your Run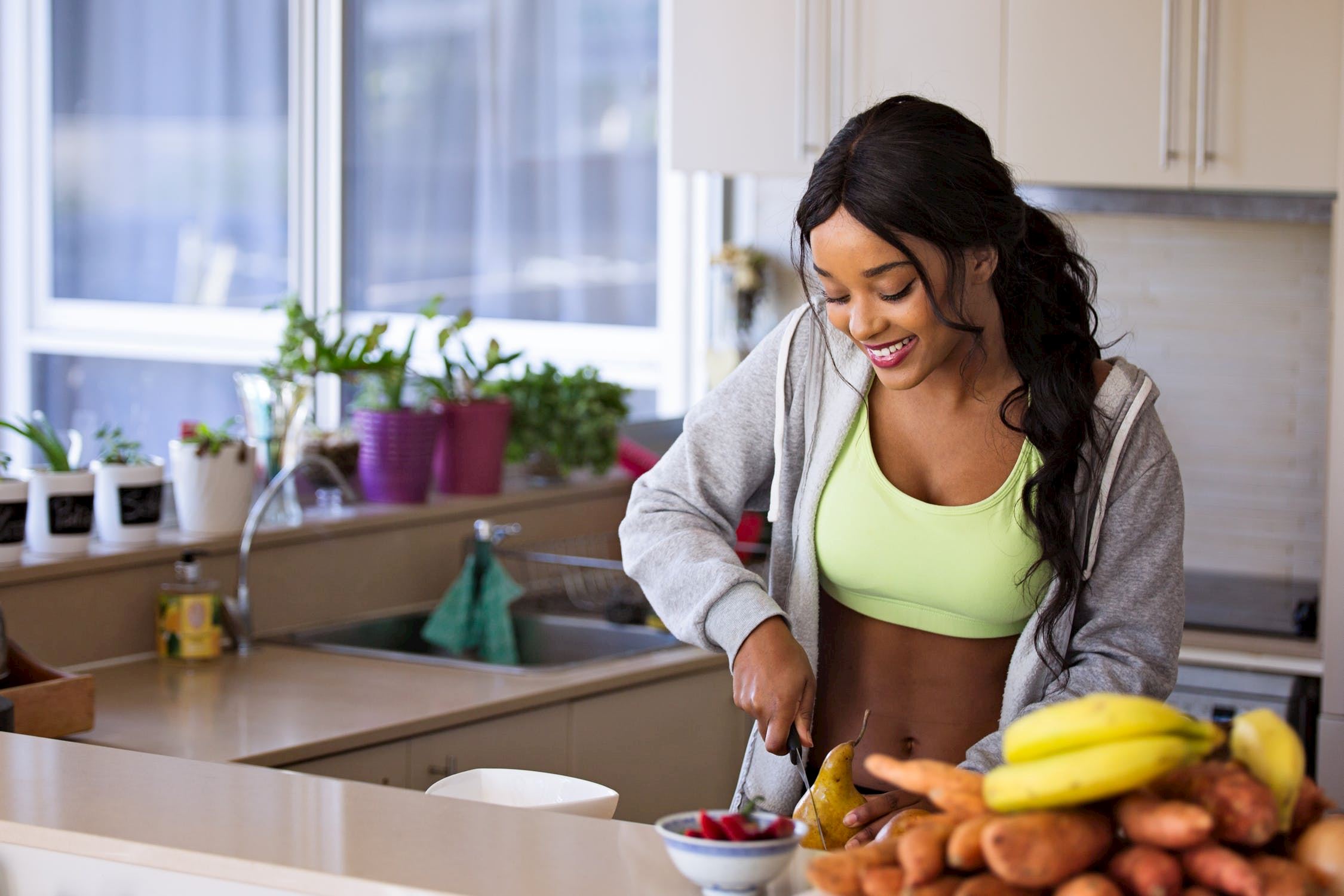 Hard-work and dedication help a runner to achieve enjoyment in the sport as well as contribute to a competitive edge in developing strength and speed. With most marathon training programs there are often a couple of weekly high-intensity workouts in addition to a long run session. We all know recovery is essential in assisting with proper muscular repair. This includes stretching, foam rolling, ice baths and more but one quick and easy way to promote faster muscular recovery can occur within the first 30 minutes following your run. By eating protein-based foods after your run, you are providing the building blocks in muscle repair to help you recover faster and feel less lethargic for your next workout. 
In order to get a good idea of what nutrients you should be focusing on during marathon training, check out our article on What Should Be My Diet During Marathon Training. After having spoke with Registered Dietician Diana Reid of The Global Dietitian, she recommends 20-30 grams of protein dominant foods following high-intensity workouts or for runs over 1 hour within 30-60 minutes following activity. 
We have gathered 5 of our favorite food recipes from an array of running and food bloggers, international authors, and world major marathon winning athletes, who have created sport-specific recovery recipes. Each recipe is high in protein and other additional energy-boosting ingredients to help prevent injuries and ward off fatigue. 
1. Ready to Drink
Berry Bliss Smoothie
By: Amanda Brooks
Recipe Found at: Run to the Finish


INGREDIENTS
1 cup frozen berries (150g)

½ orange

½ frozen banana

1 cup kale (100g)

¾ cup Silk© unsweetened vanilla almond milk (177ml)

1 cup water (237ml)

1 scoop vanilla protein powder (28g)
*You can also replace protein powder with alternatives such as hemp seeds, chia seeds or nuts
DIRECTIONS
Place all ingredients into blender and mix until smooth. 
2. Savory Snack
4 Ingredient Mustard Spicy Roasted Chickpeas
By: Monique Volz
Recipe Found at: Ambitious Kitchen
INGREDIENTS
2 (15oz) cans chickpeas, rinsed, drained and patted very dry with a paper towel (850g)

2 tablespoons olive oil (30ml)

2 teaspoons Colman's© dry mustard (8g)

½ teaspoon cayenne pepper (3g)

½ teaspoon salt (3g)
DIRECTIONS
Preheat oven to 400 degrees F (200 C). Spray a large baking sheet with nonstick cooking spray.

Add chickpeas, olive oil, dry mustard, cayenne pepper and salt to a medium bowl; mix well to coat the chickpeas.

Dump chickpeas onto the baking sheet and spread in an even layer. Bake for 20 minutes, stir, then bake for another 18-25 minutes until chickpeas are nice, golden and crispy. 
3. Second Breakfast
Greek Yogurt Pancakes 
By: Charlie Watson
Recipe Found at: The Runner Beans
INGREDIENTS
5.4oz Greek yogurt (150g)

1 medium egg

½ cup plain flour (65g)

1 tablespoon milk (15ml)

Knob of butter or coconut oil, to fry
DIRECTIONS
Whisk the yogurt, egg, flour, and milk together.

Heat up a large non-stick frying pan over medium heat and melt a little of the butter or coconut oil.

Drop large spoonfuls of batter into the pan, spacing them well enough apart (or cook in batches). Cook the pancakes for 2-3 minutes until the top is bubbling and the underside is golden. Flip and cook for a further 2 minutes.

While you cook remaining pancakes, keep cooked pancakes warm on a baking tray or plate in the oven on low. Serve with fruit, yogurt, maple syrup, or golden syrup.
*You could also stir fruit, nuts or chocolate chips into the batter. 
4. Small Lunch
Kale and Cannellini Bean Salad with Oil-Free Miso-Ginger Dressing
By: Alina Zavatsky
Recipe Found at: Vegan Runner Eats
INGREDIENTS
Salad:
2 cups kale, washed and trimmed (150g)

½ (7.5oz) can cannellini beans, drained and rinsed (212g)

¼ avocado, diced

1 carrot, sliced

1 small tomato, sliced

cilantro or parsley leaves, to taste
Dressing: 
½ teaspoon fresh grater ginger (3g)

½ tablespoon light miso paste (7g)

1 tablespoon maple syrup, or more to taste (15ml)

1 ½ tablespoon fresh lime juice (22ml)

1-2 tablespoons water (optional) (15-30ml)
DIRECTIONS
Wash kale leaves, remove the thick central stem, tear the leaves with your hands, and place them in a salad bowl.

Add all of the vegetables to the bowl with the kale.

In a separate smaller bowl, combine all the dressing ingredients and whisk until well combined.

Add dressing to the salad bowl and serve.
5. For the Sweet Tooth
Chocolate Peanut Butter Cups
Run Fast. Eat Slow.
By: Shalane Flanagan & Elyse Kopecky
Recipe Found at: Runner's World
INGREDIENTS
Chocolate Layer:
1/3 cup virgin coconut oil (79ml)

¼ cup unsweetened cocoa powder (56g)

3 tablespoons maple syrup (45ml)
Peanut Butter Filling: 
2 tablespoons virgin coconut oil (30ml)

½ cup peanut butter (113g)

1 tablespoon maple syrup (15ml)

¼ teaspoon vanilla (1ml)

1/8 teaspoon fine sea salt (< 1g)
DIRECTIONS
Line a mini muffin pan with 12 mini paper muffin cups.

To make the chocolate: In a small bowl, microwave the coconut oil for 30 seconds, or just until melted. Stir in the cocoa powder and maple syrup. 

Place 1 teaspoon of the chocolate in each muffin cup to fill the bottom. Place the muffin tin in the freezer until the chocolate solidifies, about 5 minutes.

To make the peanut butter filling: In a small bowl, microwave the coconut oil for 30 seconds, or just until melted. Use a fork to stir in the peanut butter, maple syrup, vanilla, and salt.

Spoon about a tablespoon of peanut butter filling on top of the chocolate. Then spoon another teaspoon of chocolate on top of the peanut butter filling to fill the cups. (If chocolate begins to harden, microwave it for 10 seconds). Place the peanut butter cups in the freezer until solid, about 30 minutes. 

Store in an airtight container in the fridge or freezer. Remove from the freezer 15 minutes prior to serving.