The story of my first marathon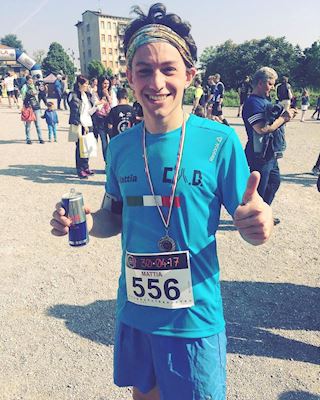 Since I was a child, I admire marathon runners: they know better than others the pain, the struggle and pleasure of marathons. In my opinion, Everybody who is able to run 26.2 miles was (and is) a hero. So last year a friend of mine told me: "Mattia, what about the Rome Marathon?" and I "No, it's impossible. I'll never be able to run 26.2... I'm not strong enough". Two days later, I had pushed those emotions aside and I completed my registration to Rome Marathon. 

Then #RoadToRome officialy started and every run I joined with my friends made me stronger day by day. Then, on 2/04 at 7:00 AM I was in front of the Colosseum with several thousand people, and we all were surprised by the magnificence of Rome. 

The major shot and my marathon started under thunderstorm. Rome marathon is something unbelievable: not only a run in Rome but also a throw back to the glorious past of Rome. The miles grew up as fast as the pain and the fear of not being strong enough.

As I was looking at the finish line, tears automatically dropped from my eyes, and the pain and the fear were vanished. I conquered my first medal in 4:27:30 and, as David Bowie said, I became a hero just for one day.