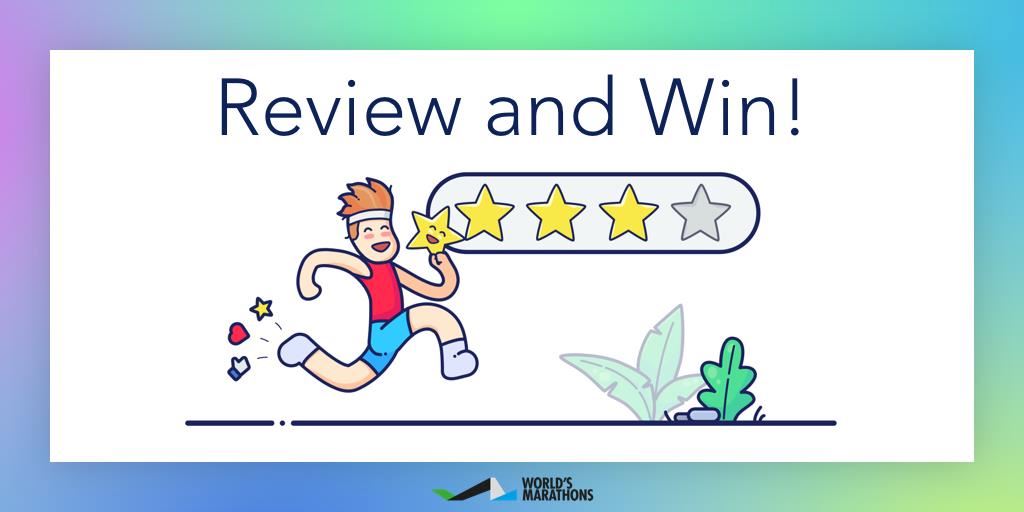 Help your fellow runners and review your latest challenge(s).
Every review made on World's Marathons during the months of June and July will have the chance to win one of two World's Marathons Gift Cards worth 80.00 EUR each.
The more events you review the higher your chances are to win!
done Only reviews in English will be considered
done Winners will be informed via E-Mail on the 7th of August.
Ready. Steady. Review!
Just login to you account or simply create one and search for your event